When it comes to Techwear Style, what do you think of?
Jun 02, 2021
·
by Techwear Club
Ninja, Masked man, or Cyberpunk, the original culture of techwear...
Recently, the trend of techwear style has spread rapidly and continues to expand in the fashion world. With excellent practicability and technologically cool styling, Urban Techwear Clothing is also sought after by many fashionable men and women.
Techwear style can be said to be one of the favorite styles of boys and girls nowadays. The elements of techwear clothes are actually very simple. Let's learn the dress match methods of techwear style clothing.
Techwear Vests
Techwear vest is the first item for many boys to get started with techwear style. A simple hoodie or shirt, with the help of the vest, can deduce the unique charm of fashionable men! Apart from the decorative nature of the techwear vest, it is also a functional item, generally speaking, it will have a lot of three-dimensional large pockets to meet your needs for placing your belongings.


Streamer Techwear Pants
The appearance of functional techwear cargo pants will definitely make your eyes shine. The overly loose trouser legs design blurs the definition of trousers and creates a more casual way of wearing. The upper body is worn with a loose-fitting shirt, which has a sense of "knight". There is also a ribbon design on the waist of the culottes, which makes the culottes more fashionable and attractive.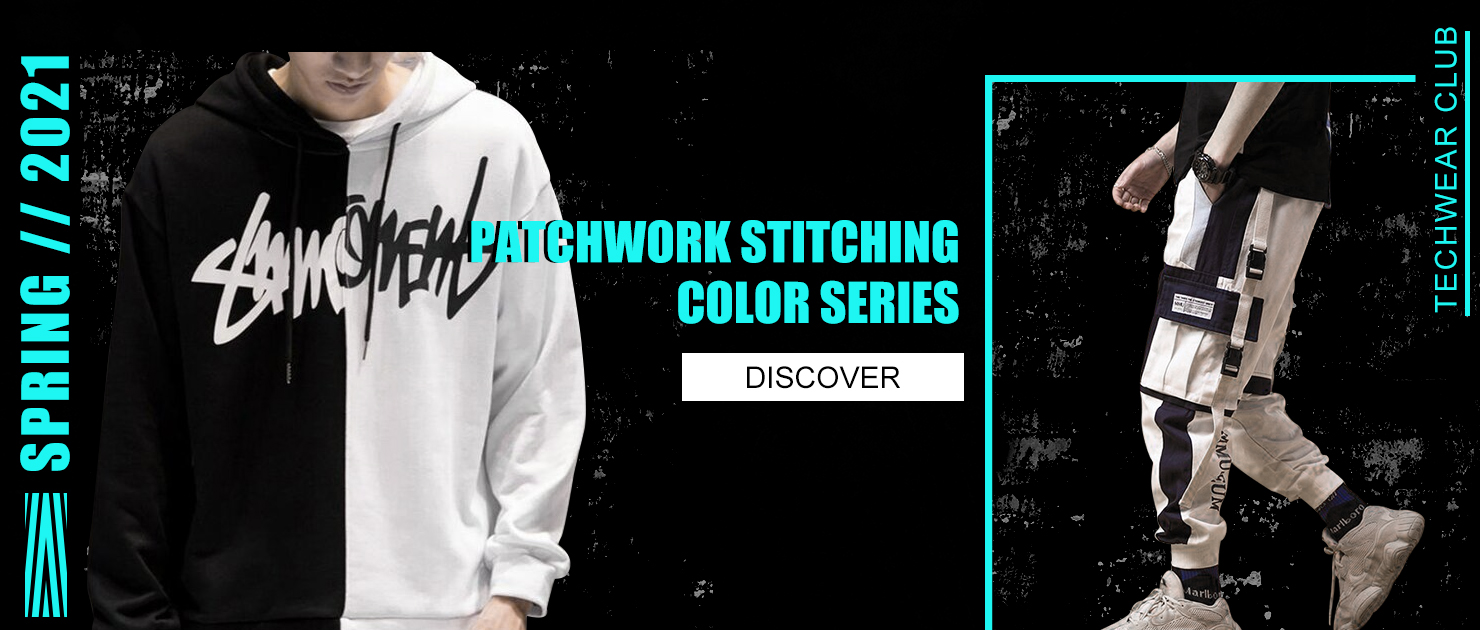 Super Cool Techwear Hoodies
The functional pullover is also a very eye-catching item, because of its bold print design, it can stand out among many items in an instant! Simple techwear hoodies with leggings, is a never go wrong formula ~ If you feel techwear jackets or techwear vests are too individual, you can pick it up for this techwear outfit.