Urban Techwear Style, Tactical Quick-dry Techwear pants
Jul 15, 2021
·
by Techwear Club
The summer is hot, most people choose to spend it at home, but even if you just go to the company and home, it is still unavoidable to run around in the sun. Especially for young people who like to be outdoors and traveling, the hot sun can't stop them from going out. You must not wear shorts when you go outdoors. Today I will bring suitable clothing for outdoor sports in summer: Techwear Club's Quick-drying casual Techwear pants.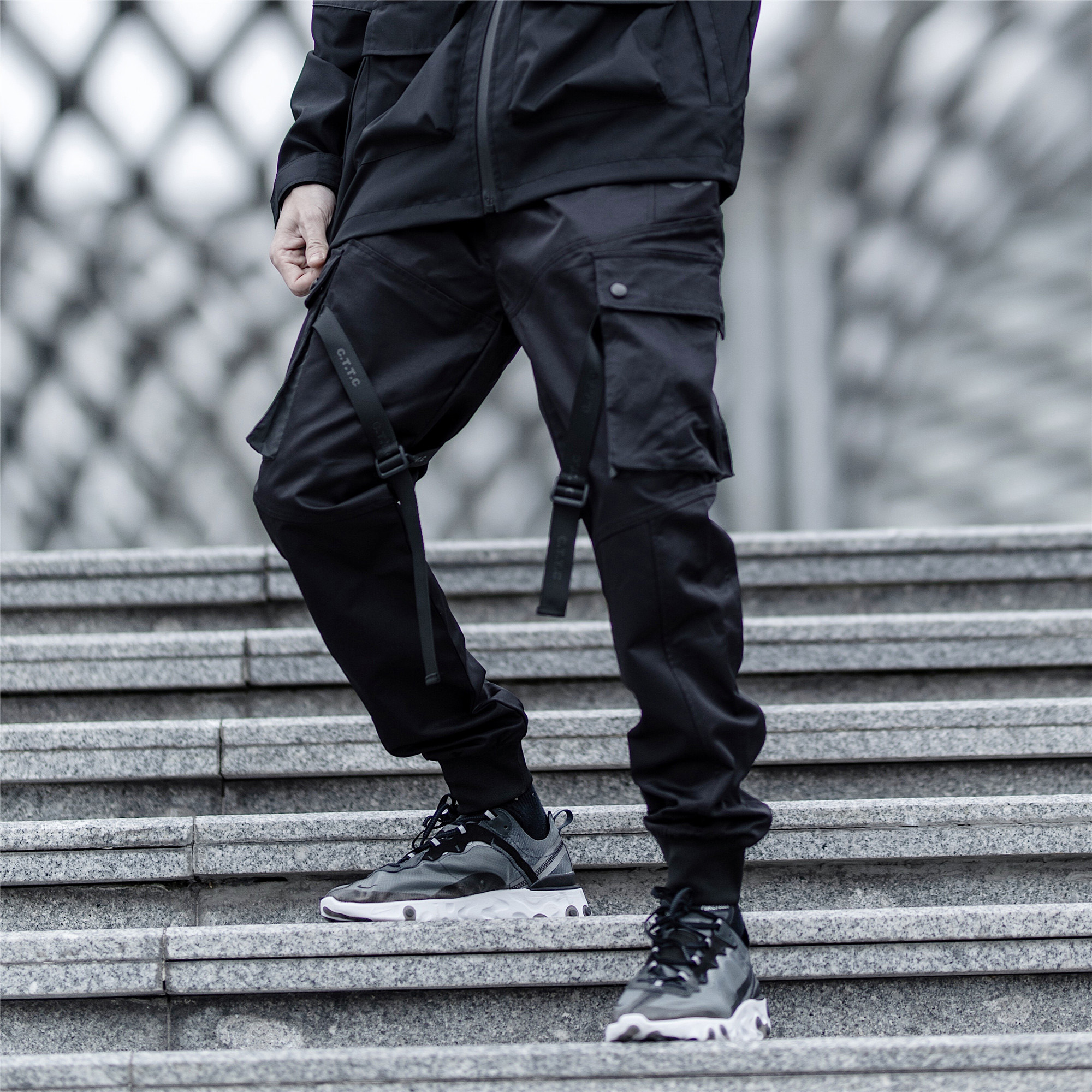 This techwear pant is obviously practical Urban Techwear style. These loose-fit Techwear cargo pants are moisture-absorbing, quick-drying, wind-proof and breathable, so they are particularly comfortable to wear.
Multiple colors are available. The Techwear style looks very tough and it looks handsome to me.
The first thing I noticed is the design of the feet of the techwear trousers. This is a highlight. It can prevent snakes and insects from entering, and protecting the ankles to avoid being scratched by the cane branches.
The waist is a tight waist design, which can be adjusted at any time to suit different sizes. In the same way, the shrinking belt has the effect of resisting the entry of insects. You can also purchase a cool metal buckle techwear belt separately for matching. An appropriate belt point can enhance the cool atmosphere of techwear.
As a techwear style clothing, the design of streamers and large pockets is indispensable. These casual urban techwear pants are also designed with decorative streamers.
It is worth mentioning that the pockets of these techwear trousers are designed with multiple large pockets, which have a good-looking appearance and large capacity. The large pockets can hold many small objects and items.
Next, let's look at the techwear fabric. This pair of techwear trousers are made of lightweight and breathable special fabric. It has excellent moisture absorption and perspiration function. At the same time, the breathability is also very good. It also has the unique cold touch of nylon to the touch. The fabric is delicate and stretchable. The performance is also good.
In general, These techwear pants are obviously minimalist techwear style. Now the trend of techwear style is becoming more and more simplified. These lightweight techwear pants are good in appearance, comfort, breathability and perspiration. The performance, especially the overall design is cool and lightweight, with good elasticity and comfort. It is also very suitable as sportswear. I highly recommend buying it.