Trendy Urban Ninja Style, Lightweight Minimalist Techwear
Jul 15, 2021
·
by Techwear Club
At present, the maturity of virtual reality technology, coupled with the takeover of the technological stage by Elon Musk and Jeff Bezos, has made Cyberpunk, which was originally classified as a subculture category and branded as Cult, has been increasingly accepted. This change is also reflected in the dress. "Urban Ninja", the birth of this new ethnic group pursuing the sense of technology and functionality of clothing, is excellent proof of this historical process.
When it comes to "Techwear style", I think the word "Acronym" will appear in everyone's mind. The popularity of Acronym probably started from the joint shoes launched with Nike in the past few years-LunarForce 1 and Air Presto Mid. Since then, the term "Techwear style" has exploded and spread out of control. It has swept all fashion brands. It seems that the mention of "techwear style" in all advertisements can make products sell well.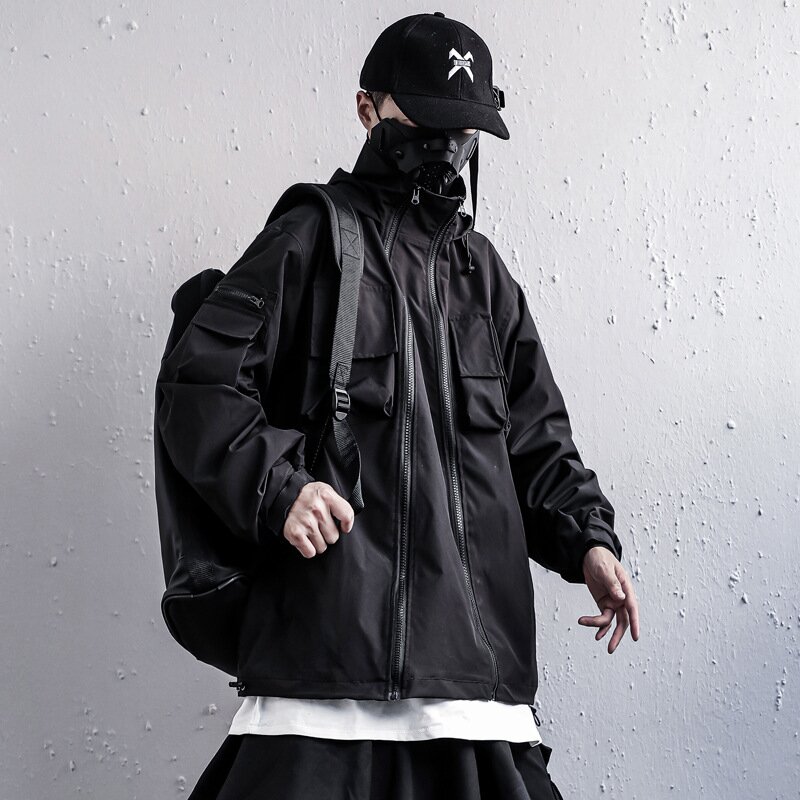 The name "Urban Ninja" is really cool, but for advanced players whose memories of "ninja" are still in "Koga Ninja" and other film and television works, it is estimated that it is difficult to understand why Rollercoaster Belt and Chest Rig are also Become the standard equipment of Techwear, are the endless buckles and nylon webbing really not cumbersome? Compared with the tightly wrapped traditional cyberpunk techwear style, more and more people favor the more concise minimalist techwear style.
Techwear apparel adopts an ergonomics-based design concept, focusing on the functionality and practicality of the apparel, so that the comfort during exercise is maintained in an ideal state, without fear of any sudden challenges, and truly "unobstructed." As a relative niche style, it has many loyal fans. The fascinating characteristics of Techwear style are obviously not only reflected in the texture and wearing experience of the clothes. The advanced colors of black, white and gray, neat and capable three-dimensional tailoring, recently The popular minimalist techwear style abandons complicated decoration visually, and returns everything to the design itself, whether it is sports or going out, suitable for various occasions.