Trendy Techwear Pants | Update Your Cool Girl Look This Summer
Jul 13, 2021
·
by Techwear Club
With the progress of the times, women's aesthetic awareness has become stronger and stronger. Women have gradually realized that it is not only gentle and elegant style that suits women. More and more women favor the cool-girl style. So if you want to provide a sense of cool atmosphere, you need to match with some cool clothes, so that you can become more individual and stylish.
In the fashion industry, there are a lot of clothing items that have a sense of handsome, the more common cool clothing should be cargo pants. But cargo pants also have a lot of style choices. This article mainly introduces you to the style and collocation of Techwear cargo pants.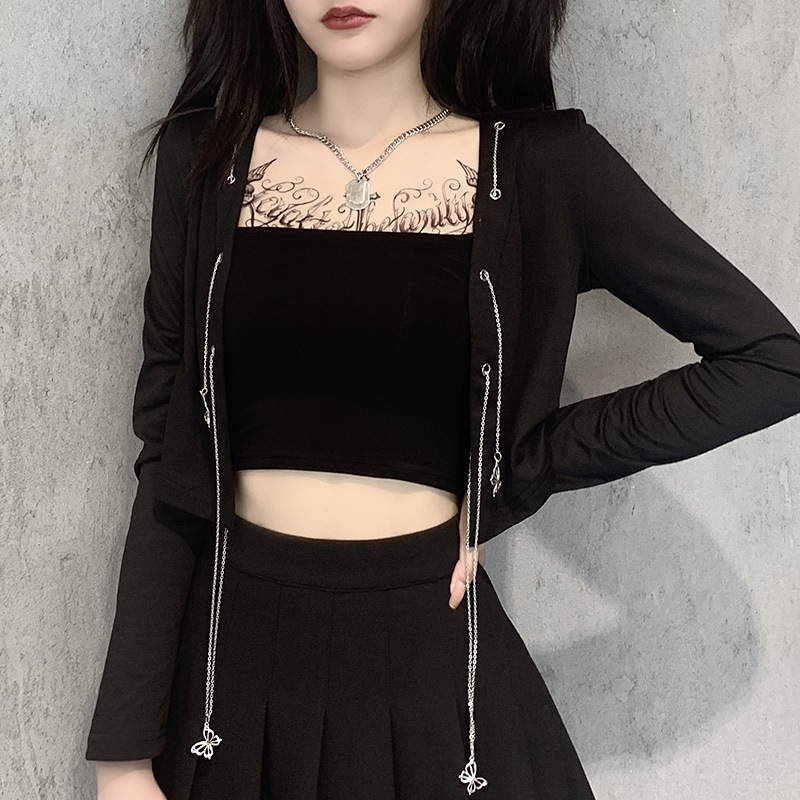 If you don't know why you choose Techwear cargo pants, then you can learn from the matching skills of some fashionistas.
The handsome and personalized cargo pants themselves will give people a very handsome feeling, full of neutral wind, while the Techwear cargo pants will make the sense of handsomeness stronger, which can well enhance the personality of the shape and make yourself look more fashionable.
Loose and comfortable Techwear cargo pants are generally looser, and the requirements for leg shape are not very high, so many girls use Techwear pants to match themselves in daily life, modify their leg lines, and also It feels very comfortable.
There are many styles of denim Techwear pants. The most common Techwear pants in terms of material should be denim style. Denim material is both casual and fashionable. It is also very individual when combined with cargo pants.
When choosing denim Techwear pants, it is recommended to use light-colored styles to match yourself, such as light blue or off-white are good choices. Relatively speaking, light-colored styles can well reduce women's own sense of age.
Sports models want to reduce their sense of age, in addition to choosing light-colored jeans, you can also use Techwear joggers to match.
Sports-style Techwear joggers can well reduce the sense of age and make yourself look more dynamic and energetic. It is very suitable for matching with some sporty clothing, such as Techwear sweater is a very good way to match.
Overall is also relatively common in daily life. Overall uses a design that connects top and bottom, which can save girls a lot of steps to wear, but you should also pay attention when choosing Techwear overall.
It is recommended to use a black style Techwear overall for matching. Black will give people a cool feeling. At the same time, black is also a versatile color, which is not easy to wear wrong.
The coat has elegant and intellectual charm, which can well enhance the high-level image of the image. The combination with Techwear pants forms a way of mixing and matching. This combination will give people a sense of fashion and personality.
If you want to make your image more casual, using Techwear T-shirts to match Techwear pants is perfect. The sexy and comfortable feeling of T-shirts cannot be compared with many clothing items.
Because the version of Techwear pants is generally looser, if you want to use the illusion to modify your figure, you can try a tight-fitting T-shirt.
If you want to make yourself look more handsome, it is also a good choice to use a Techwear jacket with cargo pants. The combination of jacket and Techwear cargo pants is quite harmonious because both items have a cool feeling and a sexy look. It is recommended to use a short jacket to match it, which can lengthen the body proportion very well.
The editor suggests that you can try more Techwear style clothing and decorations in your daily life to make your own style more individual.