Trendy Street style Fake Two-Piece Shirts This Summer
Jul 08, 2021
·
by Techwear Club
The fake two-piece shirts are actually quite good to wear in the spring and autumn. It will make your outfit more special and full of layers. It has a feeling of careful matching. Then what color is better for the fake two-piece shirts? I recommend two fake t-shirts in black and white contrast!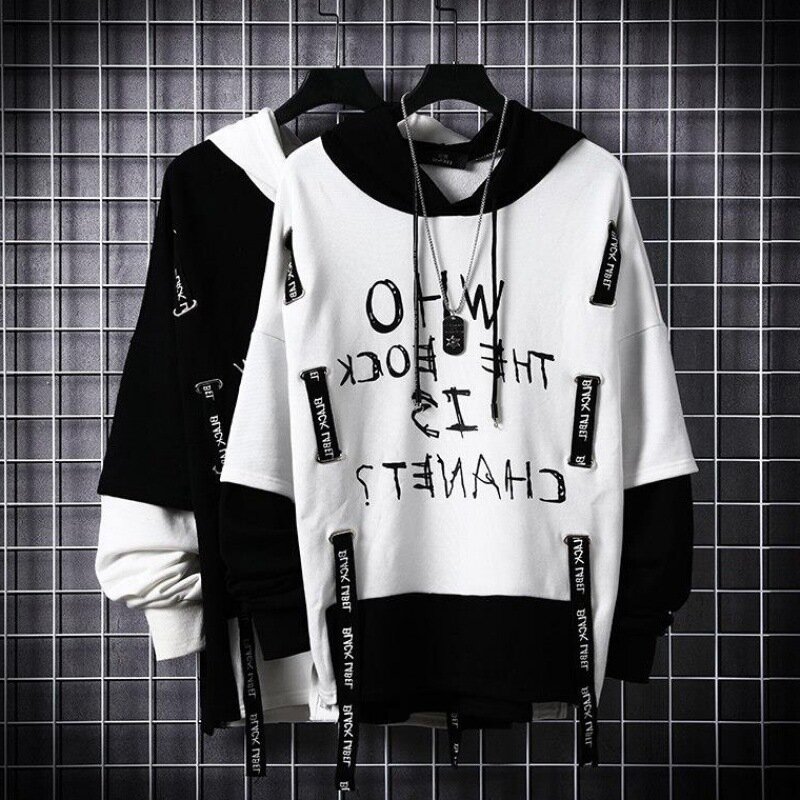 In the past, if someone asked me to put on a short-sleeved T-shirt over the long T, I would say no! I would think that the soil was exploded! Now it is really good for this kind of dressing haha. It may be the recent popularity of hip-hop style, all kinds of mix and match dresses, I did not expect to be really self-contained, wearing a unique style!
Wearing two T-shirts in black and white contrasting colors together, you can take your look to a higher level and look very advanced. However, it's a little troublesome to wear two pieces in a stack every time. It's better to start with this fake two-piece t-shirt directly. The black stitching white fake two-piece t-shirt is really too friendly for the season. It is also moderate, the fabric is breathable and comfortable, the loose version, the exquisite tailoring, and the simple design are really attractive. It is cool to wear, and there is no need to wear two t-shirts at the same time. It will be heavy and stuffy!
This is a fake two-piece long T that is very fashionable in the country. I quite like the color matching. The playful pink is cool and stylish for boys! The cute print on the chest is also full of fun. The overall feeling is cute and cool!
Do you like these fake two-piece shirts?