Top 5 Streetwear Techwear Hoodies For Men
Sep 09, 2021
·
by Techwear Club
Sweatshirts and hoodies are generally mid-layer garments to pull the look into a total and add a layering touch to your look. Techwear hoodies, commonly made of practically high-tech materials, are known for their trapping heat and windproof feature while bringing a dark look. What's more, a hoodie might be essential to your techwear look during autumn and wintertime. In this article, I will recommend you some affordable tech wear hoodies that are worth buying and can upgrade your techwear style to the next level.
When it comes to techwear outfits, there are three classic elements that can't be ignored: long straps, buckles, and multiple pockets. Known for mixing futuristic fashion with outdoor sportswear, urban techwear style is a popular option for some looking for a unique style that perfectly combines practical, stylish and mysterious. Nowadays, techwear hoodies are not just a functional garment, but also pursue be easily integrated into any style.
One of our top picks is this long-sleeved techwear hoodie. Made of durable and breathable cotton, this kanji hoodie is available to keep you warm and comfortable on autumn and winter days. Features a classic kangaroo pocket on the front, you can slip your hands in it in the cold weather. Attach with a drawstring hood, this darkwear hoodie with an offset gothic graphic on the back, make this a great addition to many techwear closets. Inspired by cool Japanese Street Fashion and Urban Gothic Style, this trendy Japanese-style hoodie can certainly level up your techwear style.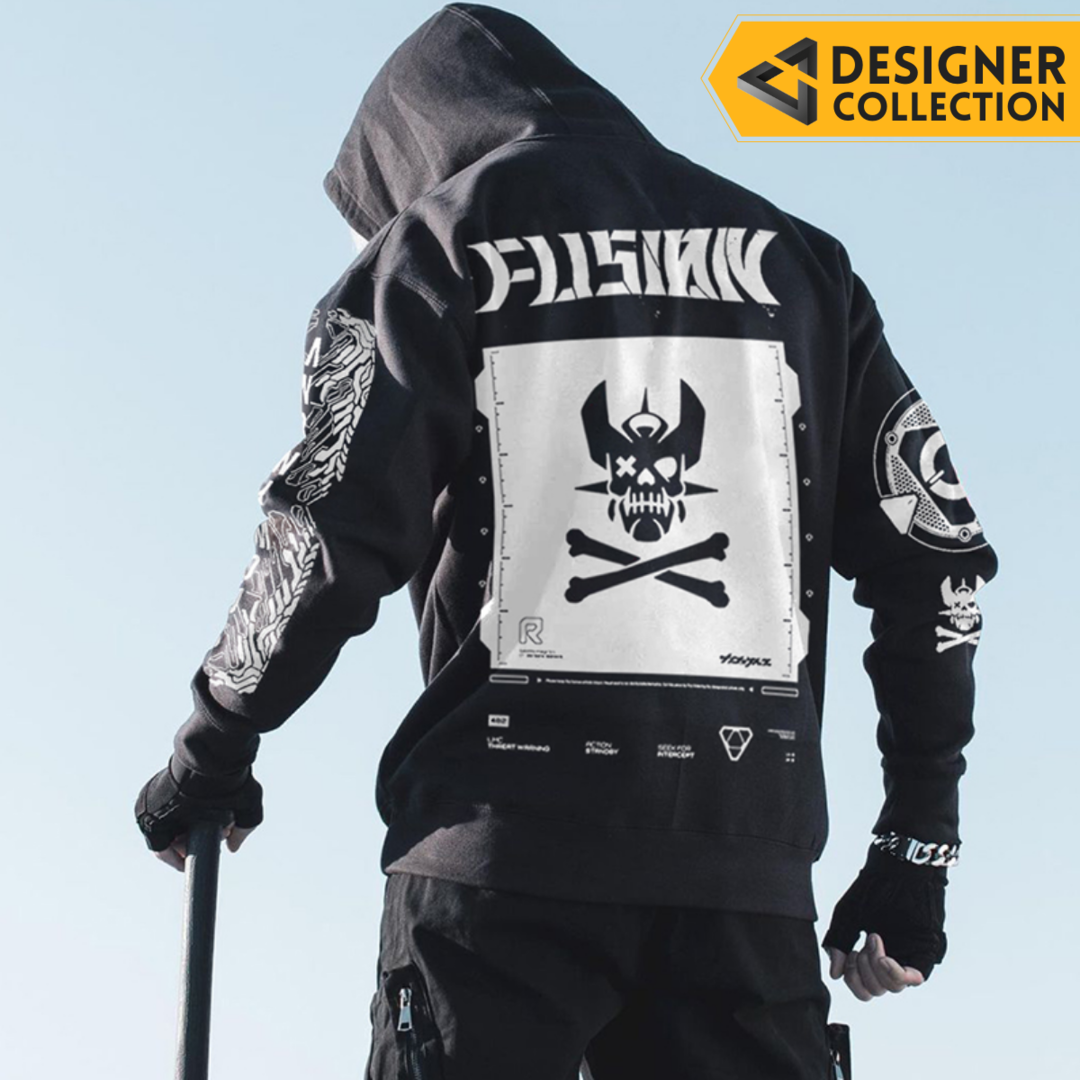 The second on our list is a unique samurai hoodie. With a samurai pattern and kanji printed on the back, this techwear pullover with a kangaroo pocket on the front is warm and practical. This Japanese-inspired hoodie can perfectly complete your dark style while bringing you premium warmth and comfy. It is a hoodie that will match well with other techwear outfits, similar to our previous pick.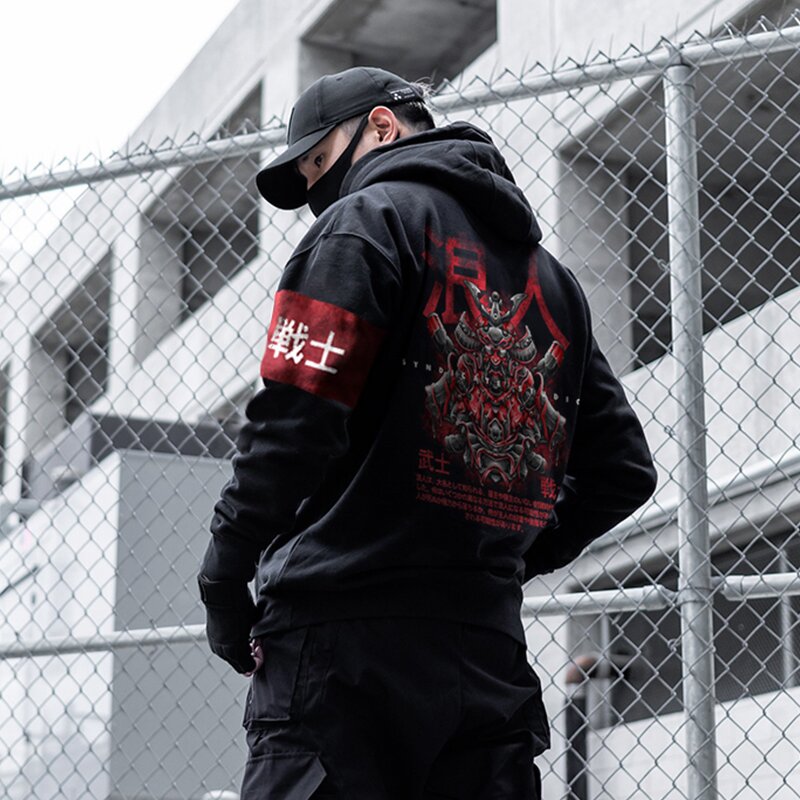 Another great pick is this patchwork hoodie. Printed with a geometric drawing on the front, sewn with patchwork detail on two long-sleeved, this hoodie may seem more like a streetwear hoodie. Featured with a white and black color contrast design, this hoodie is an all-matching style and also a must-have to create a unique daily look. Available in over 5 colors, you can get the hoodie colors such as lake blue, light red, hemp gray, or even just a classic black and white.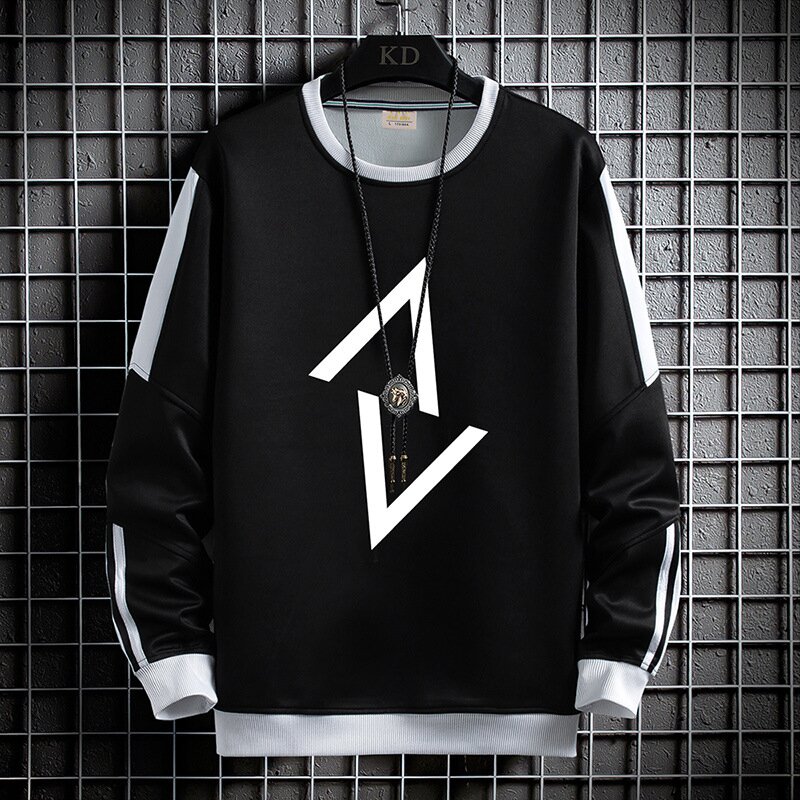 Taking on a more fitted look, this fake two-piece hoodie is a great pick for someone searching for a stylish layering look without waste time. Crafted from premium lightweight and breathable polyester fabrics, this fake 2 piece hoodie is not only a stylish garment but also can bring you daily comfort. Its high-quality material is extremely durable, this is a streetwear sweater that can be worn all year round. Featured with personalized ripped designs, this fake two-piece sweatshirt is inspired by the unique Harajuku style and dark wear fashion, while perfectly guaranteed to daily wear.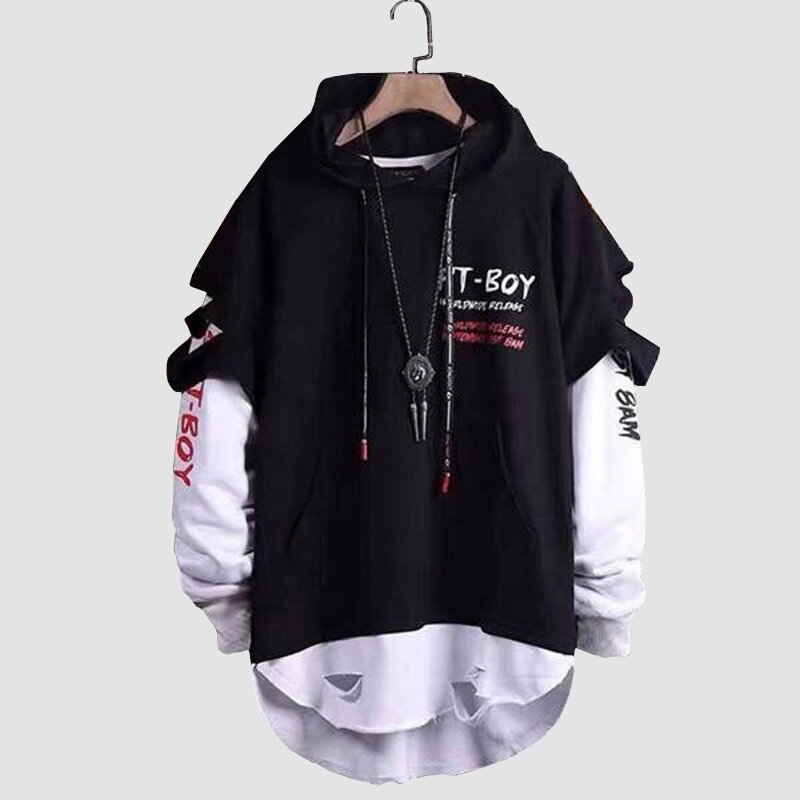 The final piece is this graffiti print hoodie that is an essential piece you can't miss. Attach with an elastic drawstring hood makes this men's graffiti hoodie more windproof. Made out of comfortable cotton that is known for its durability and soft lining, the fake two-piece hoodie is not lacking in the comfort department. Equipped with a kangaroo pocket on the front, this darkwear hoodie also has a larger capacity to carry small items, and you can slip your hands in it to keep warm on winter days. The white graffiti letters on two long-sleeved also add a mysterious and sophisticated touch to your look.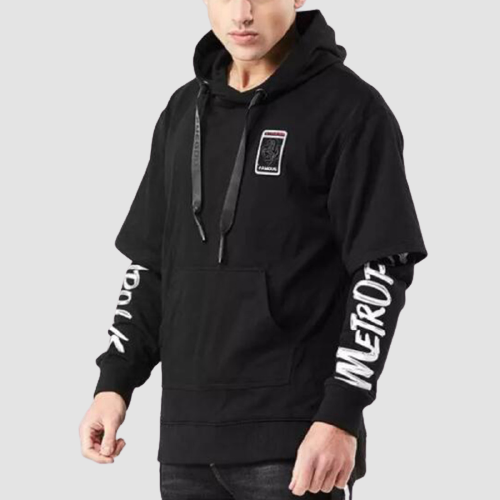 From the classic style with a kangaroo pocket to the futuristic style that features multi-pockets, a detached hood, or long streamers, our range of sweatshirts & hoodies, including techwear hoodies and streetwear hoodies, has got you covered and is suitable for all occasions. Inspired by Cyberpunk fashion and Goth style, our techwear hoodies are not just tactical clothing, but also an essential part of your urban ninja outfit that is stylish and futuristic. What's more, this minimalist techwear is an all-matching style that can be easily integrated into any garment. An ideal option to recreate an urban techwear style.
Perfect fits for Techwear Hoodie
Wearing a piece of goth ninja hoodie can create a simple yet great techwear look. But as we all known, style is defined in the details, sometimes a small item can help create a more layering and complete techwear look. Coming are some other alternative items that are perfect fits to combine with your techwear hoodies and add a layering touch to your look.

For the first pick, I will recommend you wearing your tech wear hoodie under a techwear vest for a complete techwear look. What's more, a piece of techwear shirt is also a great pick for a dark wear aesthetic look. Inspired by a futuristic and tactical fashion, a tactical vest or a japan graphic tee is a simple yet great option to match with a techwear hoodie for a minimalist techwear style. As for the bottom, a pair of techwear joggers or strap pants is a simple but ideal option. Discover other Techwear clothing, to enrich your urban ninja wardrobe and upgrade your techwear look to the next level.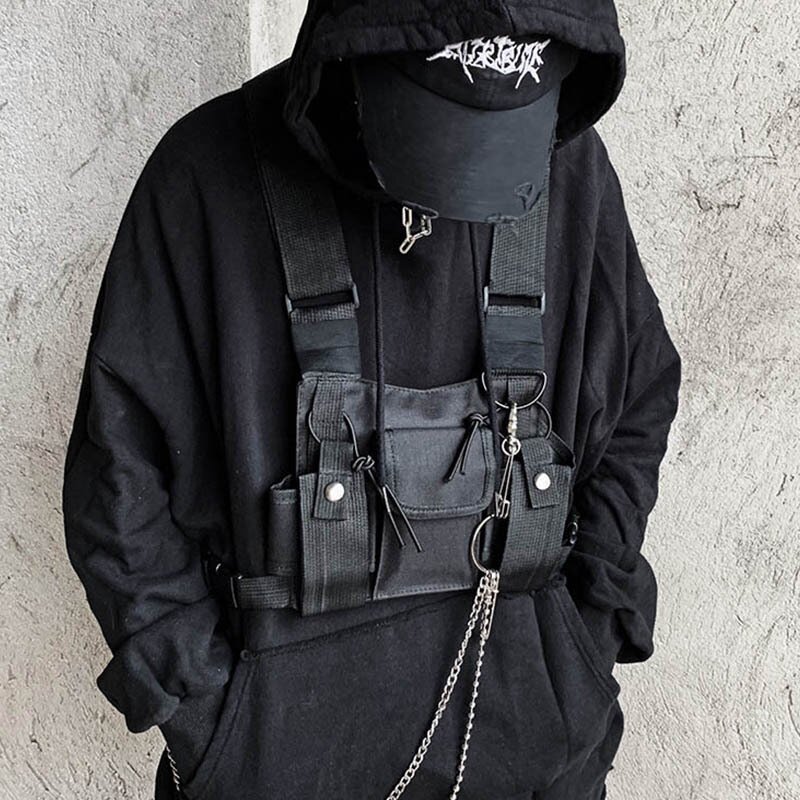 Style is defined in the details, that's why I also advise you to discover the techwear accessories to complete your techwear outfit. Explore our collection of techwear accessories, choose from techwear chest rigs, cyberpunk glasses, techwear masks, and other techwear essentials, adding a layering and futuristic touch to make your techwear look more complete.