Three High-tech Fabrics That Are Popular Used In Techwear
Jul 23, 2021
·
by Techwear Club
Before Techwear became a style, most people's understanding of clothing fabrics may be limited to cotton, denim and leather. Little is known about the fabrics used in Techwear Clothing.
Common high-tech fabrics include GORE-TEX, Schoeller, ETA Proof, Epic Cotton, Storm System, Xpac, and so on. In this article, the editor selects three kinds of fabrics to popularize the advanced technology fabrics used in Techwear outfits.
1.Gore-Tex: the preferred fabric for techwear jacket
GORE-TEX is the world's first fabric that breaks the spell of waterproofing and breathability, so it has always been the first choice for outdoor brands to make jackets, and it is also the most famous of the three fabrics introduced in this article.
GORE-TEX uses a lamination process to embed ePTFE (expanded polytetrafluoroethylene) film between other surface materials. the ePTFE membrane is an ultra-thin material with pores 2000 times smaller than water droplets. It allows internal water vapor to leak out but does not allow outside water to penetrate, thus creating the waterproof and breathable compatibility of the GORE-TEX fabric.
According to different end uses, there are three commonly used GORE-TEX: GORE-TEX Paclite, GORE-TEX Active, and GORE-TEX Pro, each of which is designed for different activities.
GORE-TEX Paclite-the lightest fabric. Paclite is a two-layer GORE-TEX fabric, which is one of the most compressible and lightest fabrics on the market. GORE-TEX Paclite is known for its lightweight, portability and space-saving. At the same time, it has excellent breathability. Therefore, whether it is running or cycling, you can choose Paclite for any occasion where you want to wear it lightly.
GORE-TEX Active-the most breathable fabric. Active is a three-layer GORE-TEX fabric, specially designed for long-lasting high aerobic or emergency stop activities, so it has extremely excellent breathability. Moreover, its protection performance in harsh environments is not weak, so it is very suitable for mountain climbing, skiing, or cross-country running.
GORE-TEX Pro-the toughest. Pro is also a three-layer structure, known for its extreme wear resistance, long-lasting wind resistance, and high breathability. It is the toughest and most durable type of GORE-TEX fabric. It is especially suitable for long-term use by professional outdoor people in extreme environments---such as multiple days Occasions such as climbing itinerary, guide or outdoor skiing.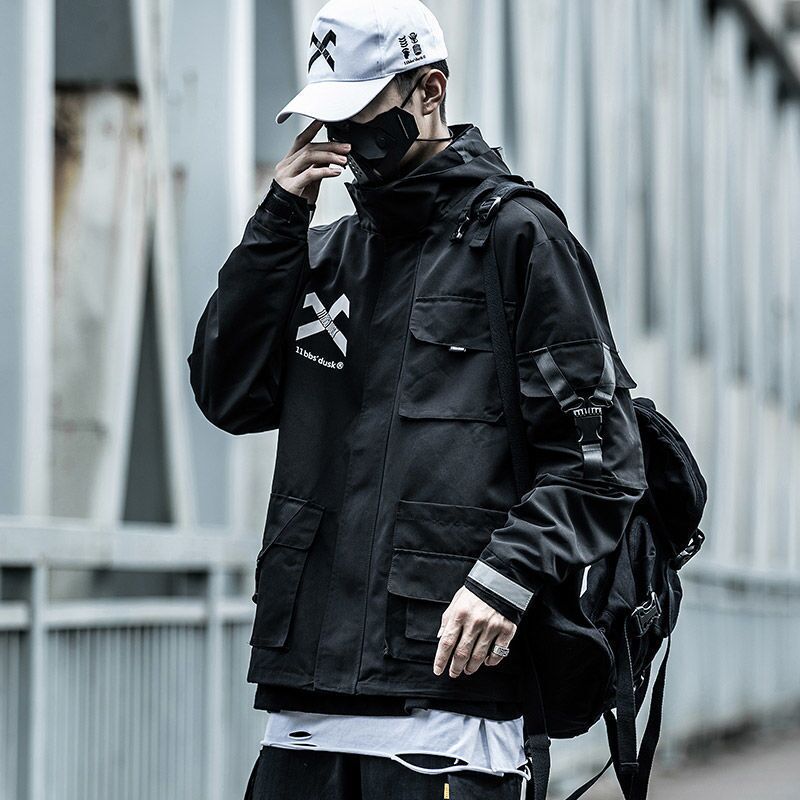 2.Schoeller Dry skin-the first choice for softshell pants
Schoeller from Switzerland is a high-tech fabric company dedicated to the development of advanced textile technology and the production of multifunctional fabrics. It is self-evident that Schoeller's technology and R&D level can be both niche and high-end in the fabric industry full of black technology. Customers include not only sports and outdoor brands such as Arc'teryx and Nike, but also luxury brands such as Armani and Prada.
Among Schoeller fabrics with 6 categories and 19 functional options, Dry skin, which is known as the best-performing Schoeller fabric, is the first to be promoted. With its high elasticity, quick-drying and abrasion resistance, it has become the most popular among urban cyclists and commuters. Love the soft shell trousers material.
Among the fabric composition of Dryskin, there are four kinds of materials with their own patent: Cordura (anti-wear and durable), Coolmax (moisture wicking), Lycra+Dorlastan (superelastic). In addition, Dryskin also applied Schoeller 3X Dry technology to further improve the fabric's perspiration speed.
In general, in addition to slightly poor wind resistance, Schoeller Dryskin fabric has world-class elasticity, durable wear resistance for ten years, excellent breathability, and quick drying. If you commute by bike every day, then a pair of dryskin fabric shell pants is your first choice.
3. Polartec Classic-the first choice for fleece
If GORE-TEX's main focus is waterproof and breathable, and Schoeller Dryskin's main focus is high elasticity and quick-drying, then Polartec's main focus is lightweight and warm.
The main application of Polartec fabric is fleece, which is considered to be one of the best fleece on the market. Almost all famous outdoor clothing brands including Arc'teryx and Marmont are its customers.
The working principle of Polartec fabric is to lock the air through the airbag formed by the combination of 100% polyester fleece to keep the body heat, so it is lighter and warmer than ordinary fleece. Take the Polartec Classic series as an example. The warmth performance of Classic fleece per unit weight is almost twice that of Merino wool. In addition, Polartec also has the advantages of soft and easy to compress, quick-drying and easy to take care of, anti-static, and no lint.