The Latest Selection of Cheap Techwear Pants
Sep 10, 2021
·
by Techwear Club
Urban techwear or urban ninja style is a practical and futuristic garment that will not run out and is still at the edge-cut of fashion. As a stylized way of dressing, techwear is known for its functional design and exquisite high-tech material. Techwear outfit is commonly more ergonomic to support one's movement, especially in extreme weather. Thanks to its durable and practical materials, Techwear pant is also a popular item for most people. In this article, we have picked out some cheap techwear trousers that are worth buying.
Techwear Club's techwear collection is full of great options you should not miss off. Let's take a look at some popular goth ninja pants that fall under the techwear trend. These techwear joggers commonly take the most simplistic and classic features: long straps, multi-pockets, buckle decorations.
The first pick on the list is a pair of techwear pants inspired by the cool Cyberpunk fashion. This pair of techwear cargo pants is very versatile with two large pockets located at the front and back of the thigh. It also adapts perfectly to your morphology with its elastic drawstring waist. Made of high-end fabric that is durable and lightweight, this pair of techwear joggers that adapt ergonomic design is as comfortable as casual wear. With an all-black strap detail and a simple cuffed design, this pair of techwear pants is only a must-have and perfect pick to level up your techwear style but also an ideal neutral addition to a flashy top.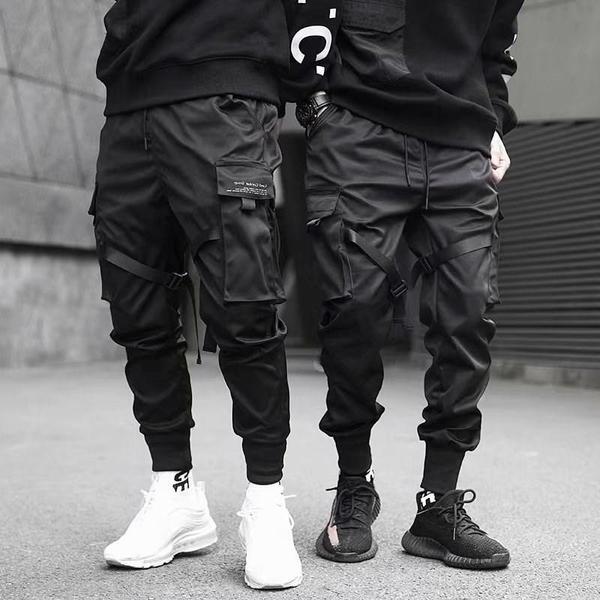 The next techwear garment is stacked skinny jeans that are eye-catching and can easily become the spotlight of one's look. Similar to the previous one, this pair of denim joggers also features long straps under a unique cuffed design. And the white straps also make a special color contrast to the all-black leg pannels. Features with personalized ripped design, this pair of black stacked jeans can add a unique cool touch to your style. With a great design and comfortable, you will not regret picking this up.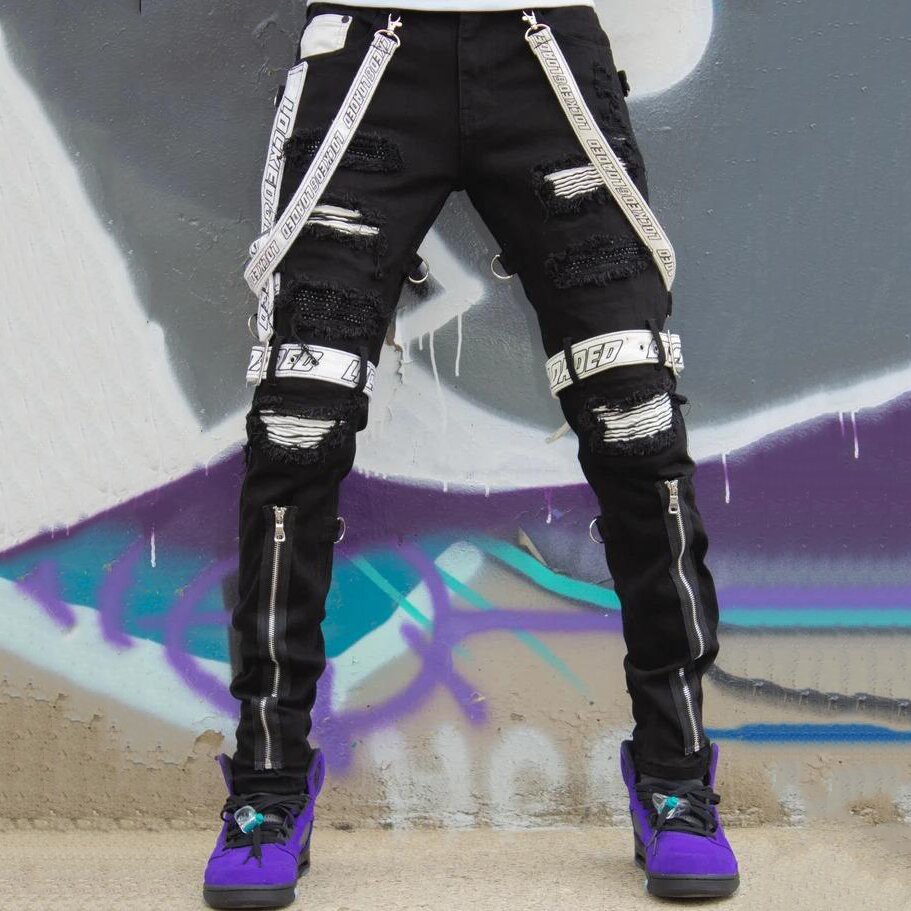 This pair of techwear joggers are inspired by the cool Cyberpunk Culture and goth ninja style. Features with two large side pockets with button flaps and two small pockets with zippers, this pair of darkwear joggers with a larger capacity is a must-have to bring you ultimate convenience while styling a cool dark look. The loose fit design at the thighs and a tight fit at the lower leg, the ultimate comfy for street adventurers.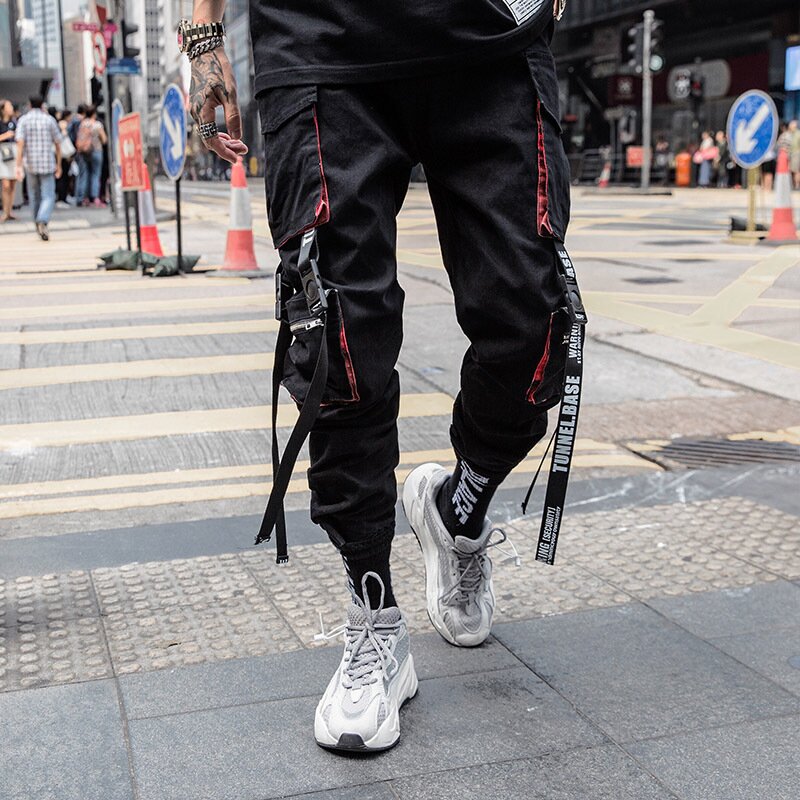 Don't miss these techwear track pants that are inspired by Cyberpunk Culture and casual wear. Made of breathable and comfortable fabrics, featured with an elastic drawstring waistband, these pants perfectly adapt to your morphology for daily comfort, while bringing you a dark look. The color contrast straps and multi-pocket design add a futuristic touch to your style.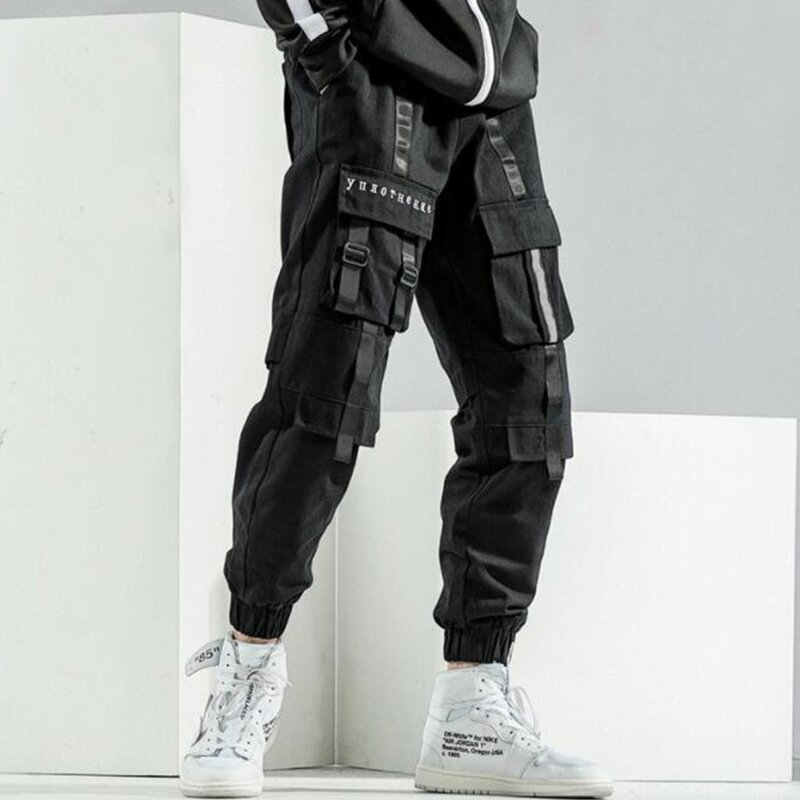 This pair of Japanese-style tactical pants are the perfect mix of comfort, style, and functionality. Equipped with multiple pockets, these black combat pants, made of breathable and lightweight Woven Fabric, are stretchy for daily comfort. An ideal techwear combat pants that combine goth style and Japanese fashion. These tactical techwear joggers are inspired by urban cyberpunk pants. An all-black appearance with two larger capacity pockets on the left and right thighs and ribbons. These tactical joggers are comfortable and durable to wear with excellent breathability all year long.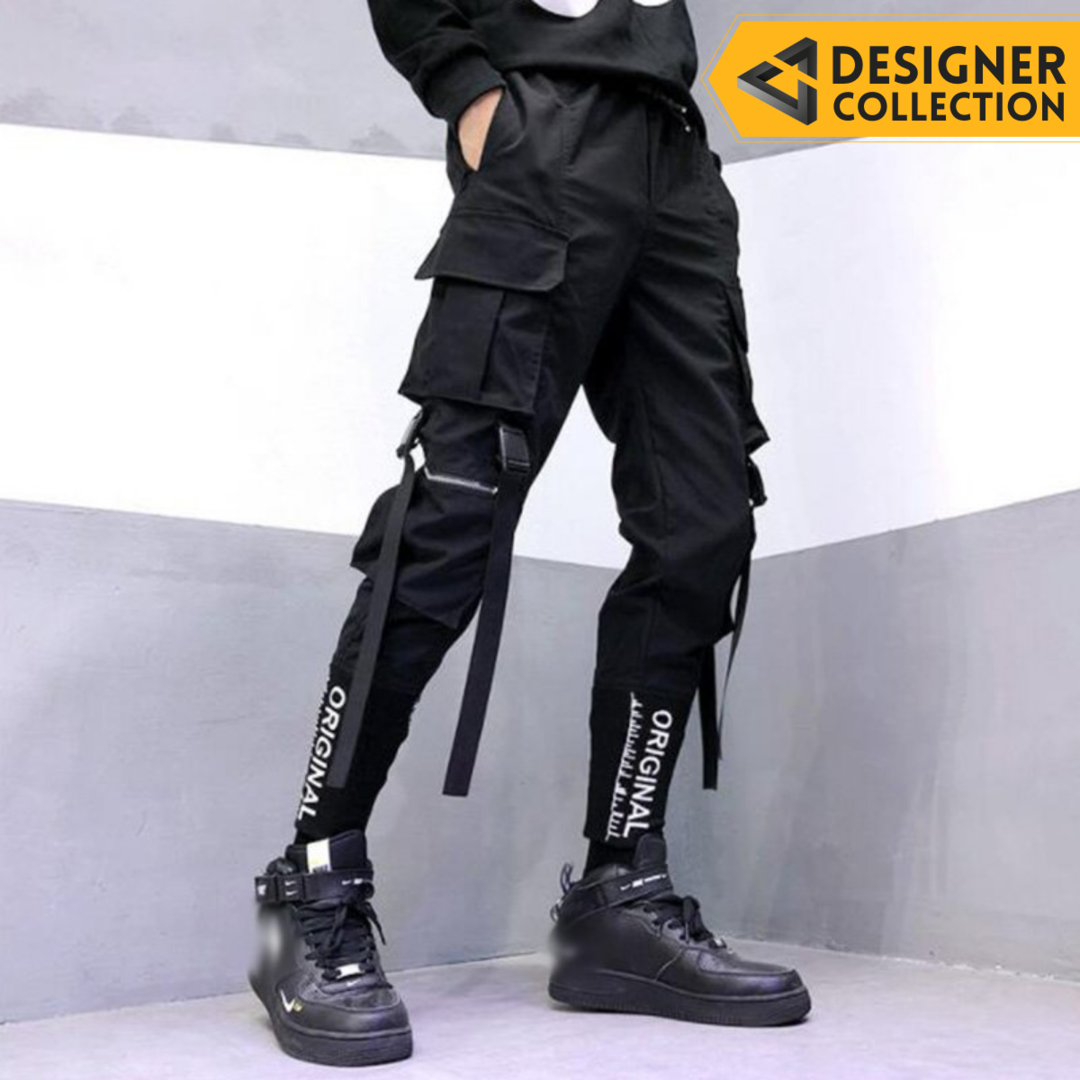 Following are two techwear pants for women. For more complete Techwear garments for women, explore our Techwear Girl Collection. From functional techwear pants to chic techwear skirts, we have got you covered. Switch up your streetwear techwear wardrobe with our trendy cool girl clothes collection for a cute and cool street look that won't go unnoticed.
With long straps and metal chains decoration, this pair of goth pants for women is inspired by the cool goth fashion and Dark-style. Equipped with multiple pockets, this pair of joggers is not only a stylish garment but also practical and functional for daily wear. Perfectly combines cool and practical, these women's techwear pants are an ideal option to complete your cool-girl style and a great addition to a fall or summer look.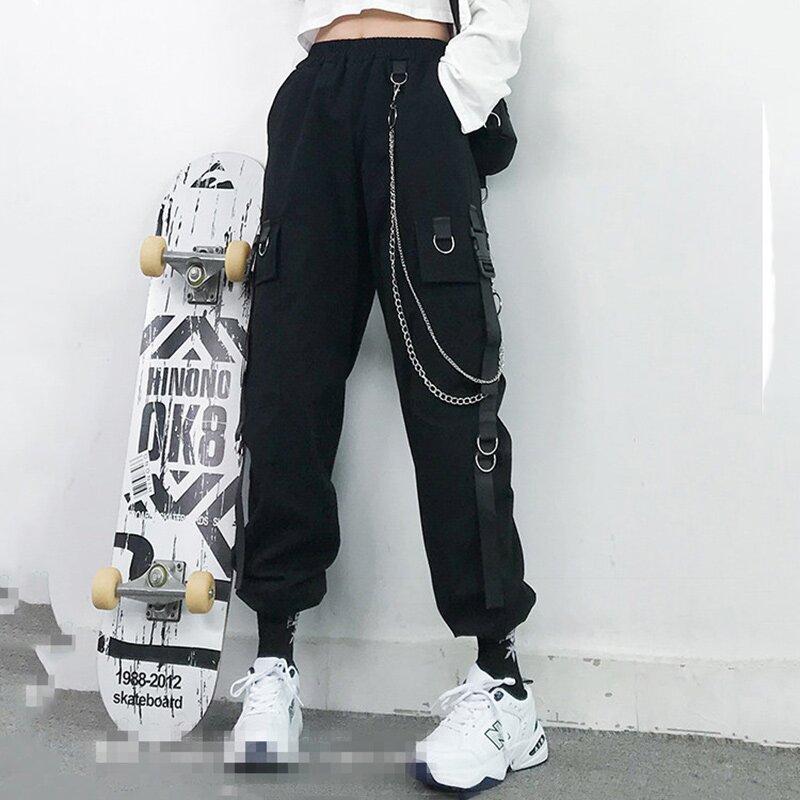 This pair of split-leg pants is inspired by the cool goth style and cyberpunk fashion. Level up your street look with these cool darkwear pants. Features with metal buttons and chains on the two sides, these personality techwear pants are a perfect option that combines with cool and sexy.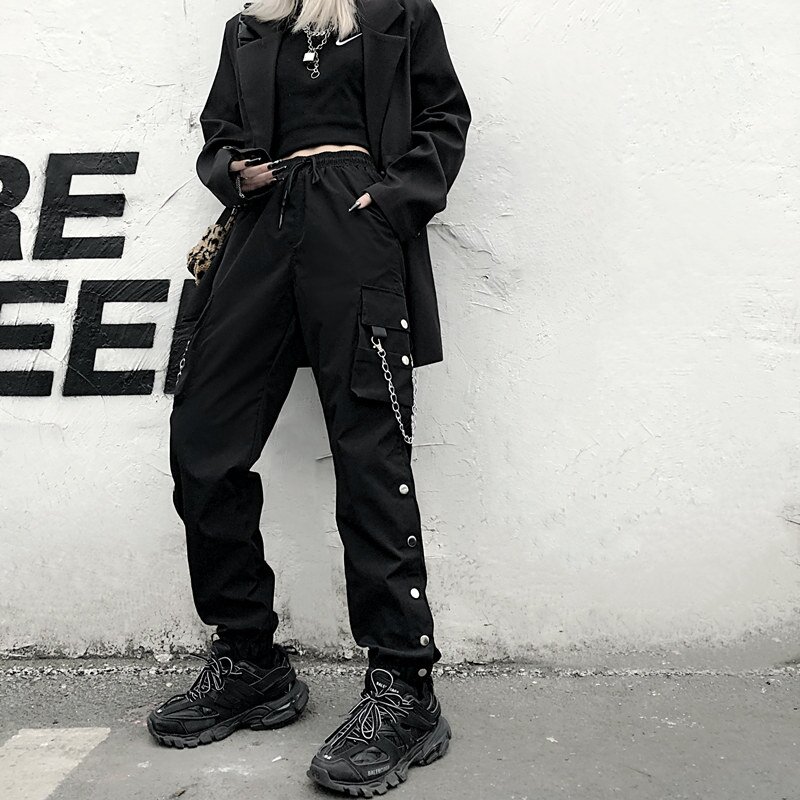 If you like the items above, you can also explore trendy urban techwear styles with harem pants, joggers, jeans, or cargo pants with our Techwear collections.