Recommended Techwear This Pre-fall
Aug 16, 2021
·
by Techwear Club
At present, with the maturity of Artificial Intelligence, Cyberpunk, which was originally classified as a subculture and branded with the Cult label, has been accepted by more and more people. This is also reflected in the dress. "Urban Ninja", the birth of this new group pursuing the sense of technology and functionality of clothing, is excellent proof of this historical process.
What is Urban Ninja Style?
The name "Urban Ninja" is really cool, but for those whose memories of "ninja" are still in "Basilisk" and other films and televisions, it may be difficult to understand why Rollercoaster Belt and Chest Rig have also become Techwear essentials. Although the term Urban Ninja might sound ill-fitting to some, the design creates captivating appearances that are modern-day, minimalistic as well as futuristic. The Goth Ninja outfit is often dark, concealing, and comfortable – the better to execute your movements. Emphasizing the idea of futuristic wear, the functional Techwear commonly plays a role in the Urban Ninja.
Techwear branches such as Columbia Black Label and The North Face Purple Label are very popular in Japan, and local Japanese techwear brands such as Meanswhile, Alk Phenix, and F/CE also have their own fans. Looking at the trends in recent years, everyone seems to be exploring a question, how to achieve the best balance between functionality and fashion, with a simple style but with a sense of texture?
Recommended Techwear This Pre-fall
Techwear Club aims to create clothing suitable for everyone regardless of the occasion, age, or trend.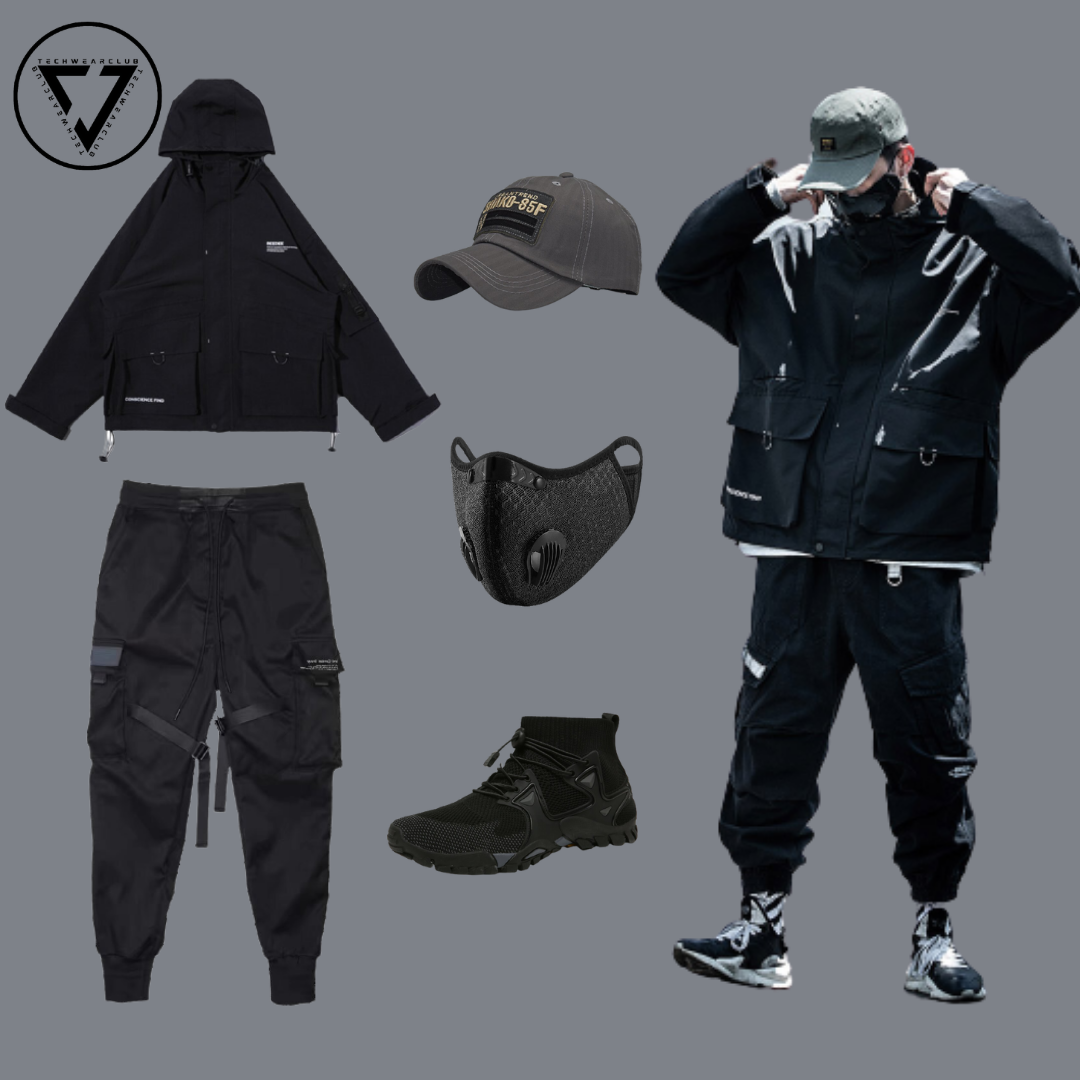 This set of techwear is not only crafted with ultra-light fabrics, but also fits all your movements, and truly "form follows function", eliminating all your worries during exercise. The design of techwear is based on ergonomics, to keep your comfort in an ideal state, without fear of any sudden challenges, and achieves truly "unobstructed". The unique futuristic and technological sense of techwear is not only reflected in the materials and wearing experience, but also the dark tones and harmony throughout the entire design, as well as the neat and capable tailoring. It also abandons the complex and redundant decoration visually. Adhered to the concept of minimalist techwear, let everything return to the design and functionality.
1. Techwear Jacket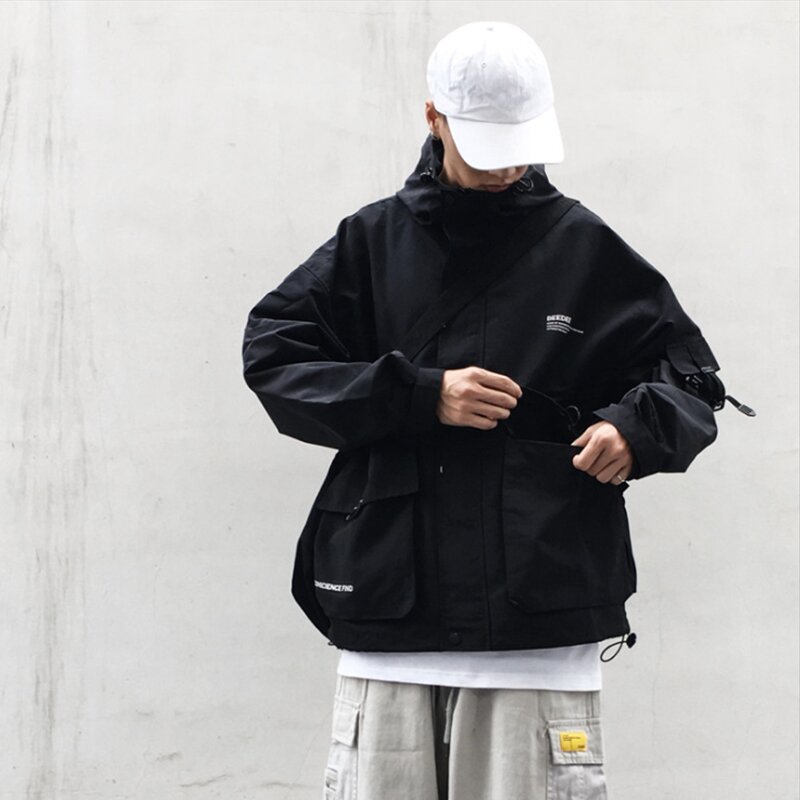 This cargo jacket for men is not only a garment to dress up with techwear style, it is especially useful to protect you against the wind, the rain, and the cooldown of autumn. This piece of black cargo jacket is that perfectly combines style and functionality. Crafted from premium lightweight materials, this techwear jacket can also bring a good wearing experience for you. It has two 3d pockets in the front, that can easily carry your phone and wallet and all your belongings. This dark-wear jacket is an ideal option to complete your techwear style with futuristic and functionality.
If you like this design and practical jacket, you may also be interested in our selection of Techwear Jackets! You can also check the Techwear Jacket collection to find the perfect hardshell or softshell you are searching for.
2. Techwear Jogger Pants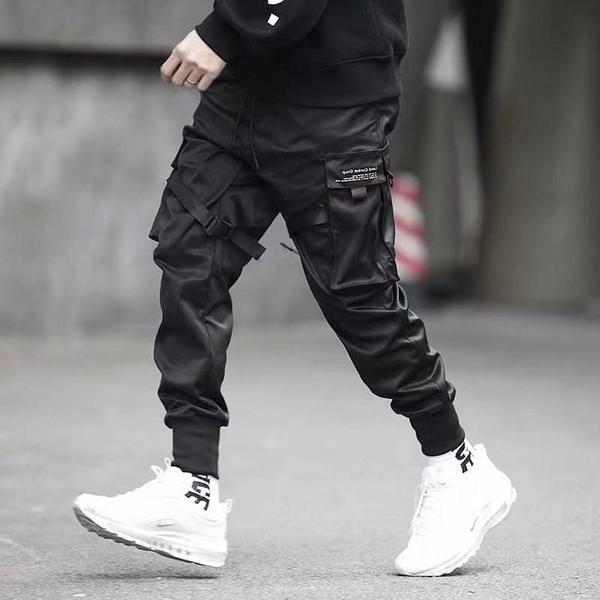 This pair of techwear joggers is very versatile with its two large pockets located at the front and back of the thigh. It also adapts perfectly to your morphology with its elastic drawstring waist. Made of high-end fabric that is soft and lightweight, this pair of techwear joggers are comfortable and durable. this pair of pants are a must-have and perfect chino to level up your style.
If you like this item, you may also like these ninja joggers inspired by Cyberpunk fashion and Japanese Street style. Explore trendy urban techwear styles with techwear pants, joggers, jeans, or cargo pants with our Techwear pants collection.
3. Embroidered Baseball Cap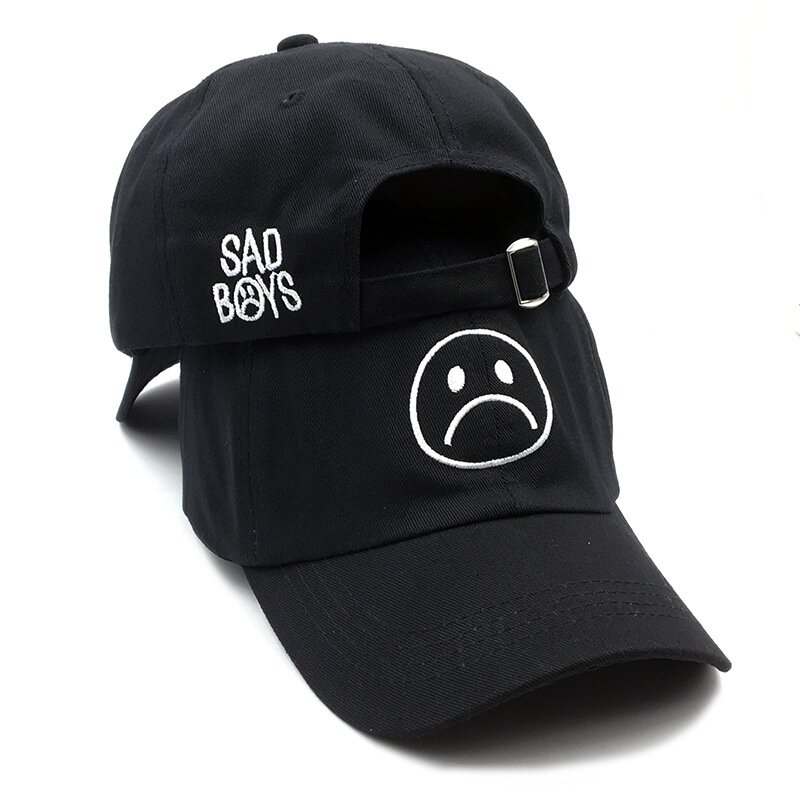 Add a complete touch to your look with this unique and adjustable baseball cap, crafted with premium breathable cotton, this cap can bring you a comfortable wearing experience in heat summer while against sunlight. Equipped with an elastic band this baseball cap adapts perfectly to your head size. It is an ideal cap at work and outside.
If you like this item, you can also enhance your style to the next level with our trendy hat collection, including a large choice of techwear cap, snapback cap, or baseball cap, and so on. Stay ahead of the curve with our urban hat, whenever in summer or winter.
4. Techwear Mask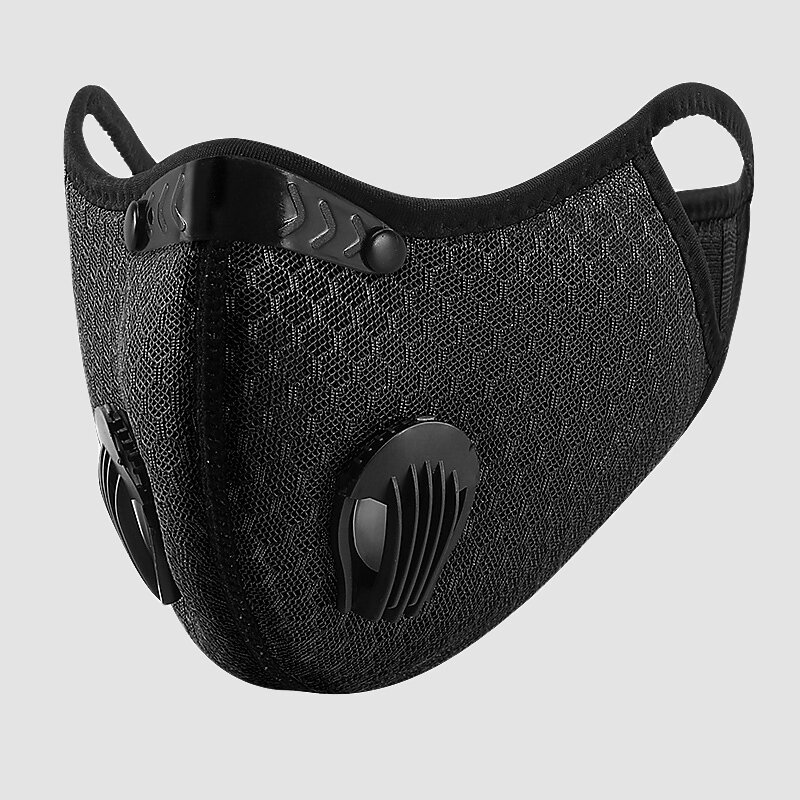 The anti-pollution mask is equipped with two valves that facilitate breathing while effectively filtering out unwanted particles and holding the anti-pollution filter in place. This techwear mask adjusts easily thanks to the velcro at the back that can fit most head sizes, and it's both suitable for men and women.
If you are searching for techwear masks keep your face protected while bringing a futuristic and technology touch to your style. Check out the techwear masks collection and take your cyber style to the next level and finalize your techwear look.
5. Techwear Sneakers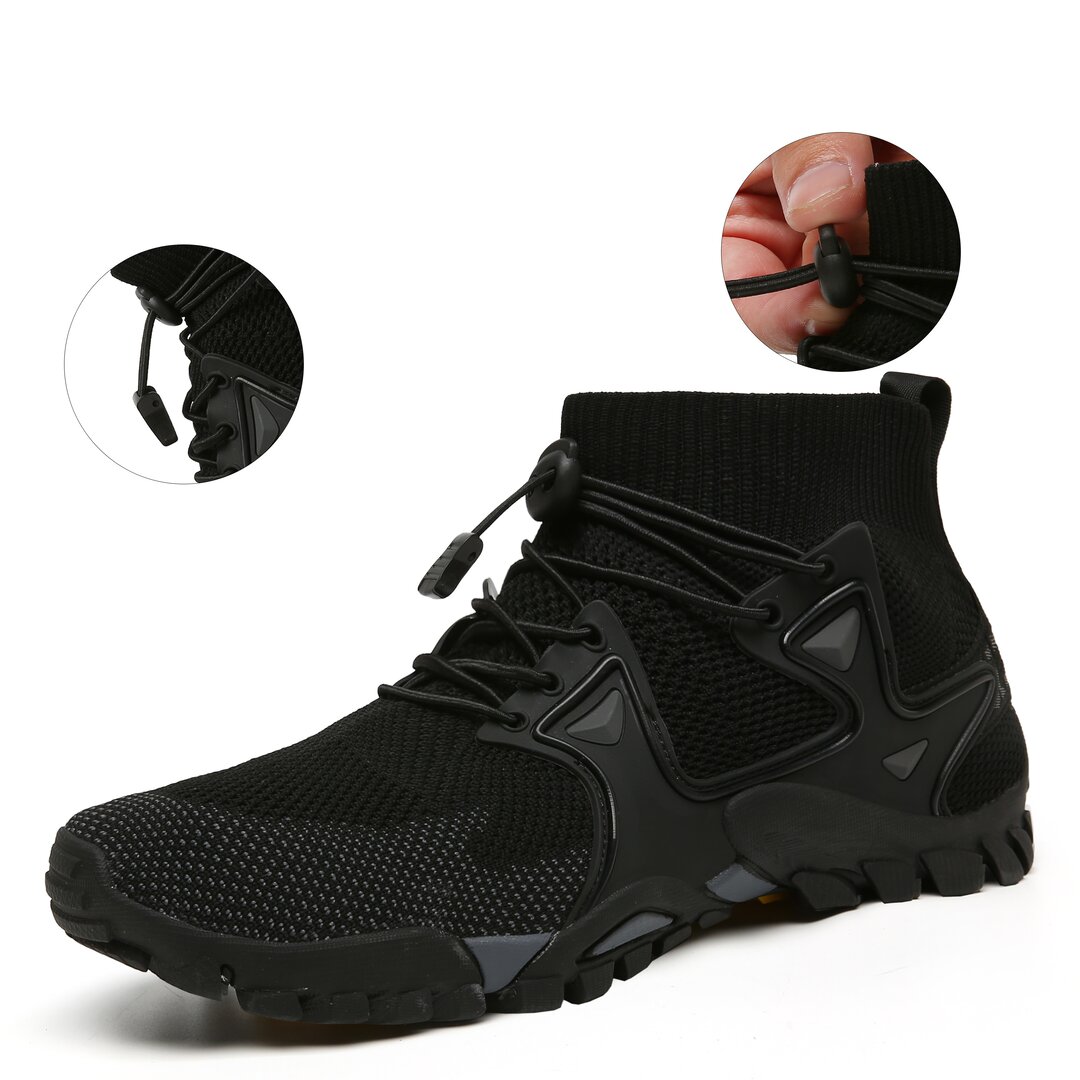 Techwear Sneakers are essential accessories to add a complete touch to your techwear look. This pair of techwear shoes with adjustable drawstring is crafted from premium breathable fabrics that can bring a perfect comfy to your foot, the futuristics all-black designs inspired by urban ninja fashion bring a sense of personality character to your outfit.
If these pairs of techwear shoes are not enough for you, discover our collection of urban footwear with various models, colors, and designs to accentuate your urban streetwear & techwear looks.
Above are the recommended techwear items this week, for a more unique and futuristic look, discover our urban ninja clothes for men.