How to wear in techwear style in summer?
May 31, 2021
·
by Techwear Club
In summer, it is difficult to achieve particularly standard techwear style. At most, we can only achieve light techwear dress. In addition, there may be more Japanese techwear cargo pants in the selection of pants, because wearing techwear clothing according to the standard is a bit hot in summer.
The matching is generally a bottoming techwear vest + short T-shirt (or directly short t-shirt + techwear vest, find that kind of techwear vest, generally a little more breathable, you can try a techawear t-shirt if it is not particularly hot). You can also add a breastplate to the T-shirt, and add more streamers, zippers, and quick-release buckles to make your collocation look not very thin. For pants, after all, you can wear regular shorts with an organic design style in summer, or that Kind of samurai pants, three-quarter/eight-quarter pants, and samurai-style shorts are also available. In summer, it's better to wear them coolly. Recommended match: black shorts, white t-shirt, a multi-pockets techwear vest, with other techwear accessories, such as techwear caps and techwear masks.
Everyone can see from the famous Techwear brands of 2021 spring and summer, although the use of functional fabrics combined with the tailoring of fashion design makes the overall shape of the clothes more eye-catching, whether it is outdoors or daily collocation, it can be well satisfied. demand. In this catalog, men's and women's outfits are mixed, and the dark green, navy blue, turmeric, orange and other colors that are close to nature are selected for techwear jackets, shirts, techwear coats, techwear trousers and other items, which visually highlight the vitality of summer. Bucket bags, camping hats, techwear bags and other techwear accessories, in addition to satisfying the matching of techwear styles, are also very practical.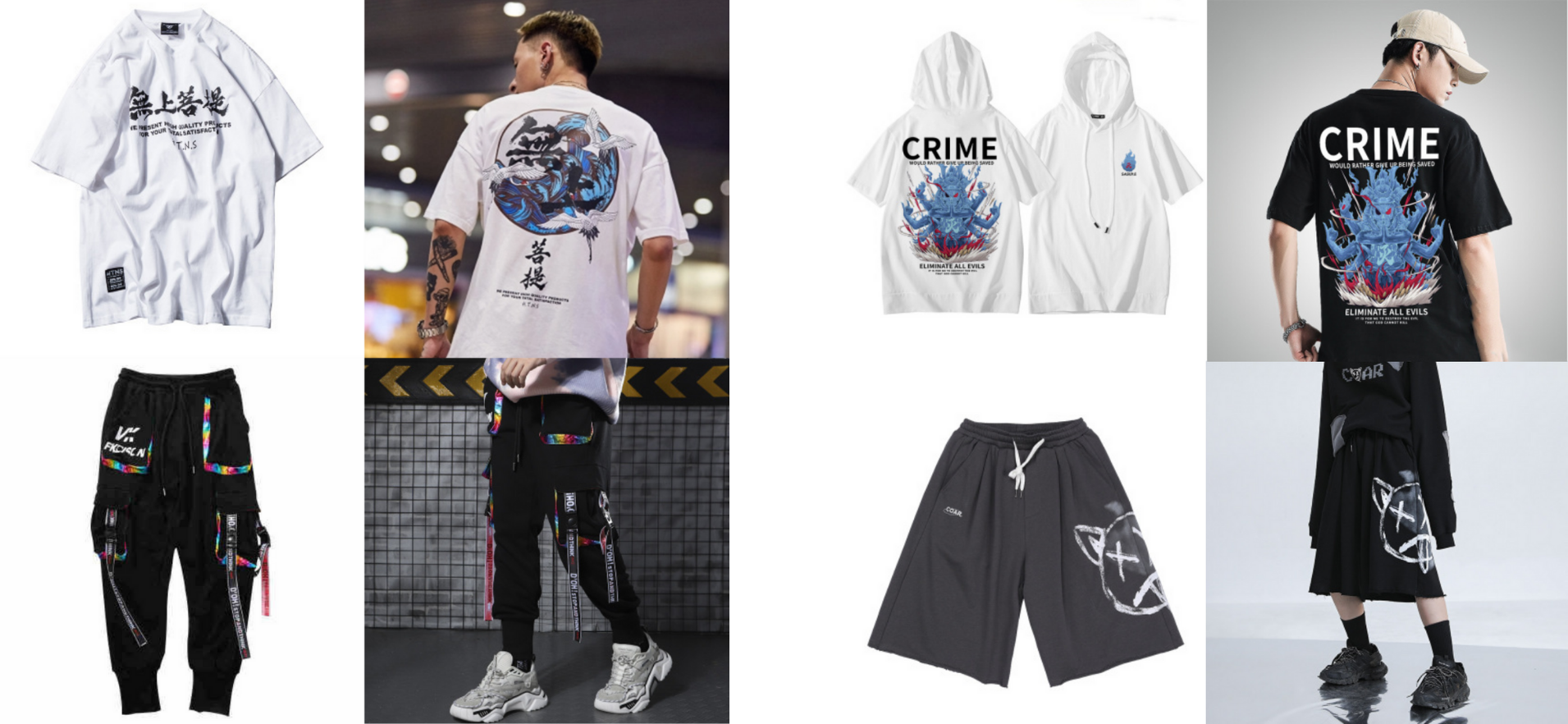 The protection against high temperature and ultraviolet rays in summer should be put in the first place. I personally suggest that you can use techwear shorts with a techwear vest or a T-shirt with quick-drying fabric. You can consider using sleeves and leggings on the exposed parts of the arms and legs to reduce the chance of direct exposure to ultraviolet rays. . At the same time, it can be matched with a crossbody bag or backpack made of reflective material. One can hold towels, water bottles and other items, and it is also more beautiful in the sun. Caps or fisherman hats can be selected according to their own needs to protect the face. First of all, the wearer's comfort is the ultimate techwear goal.