High-tech Techwear Fabrics and On-trendy Techwear Bag
Aug 03, 2021
·
by Techwear Club
Techwear, derived from the Japanese-inspired functional description of clothing. In recent years, many techwear brands headed by Acronym have attracted much attention. When it comes to tech wear, everyone will think of cyberpunk, ninja, science fiction, and other elements. In my opinion, techwear is not equivalent to these concepts. Compared with the product itself, actually, most techwear brands pay more attention to the vision and brand story, and even the product concept is greater than the product itself. After a simple understanding of the relationship between brand vision and operation, I found that these concepts in cyberpunk, science fiction, movies, and even novels all serve the techwear brand.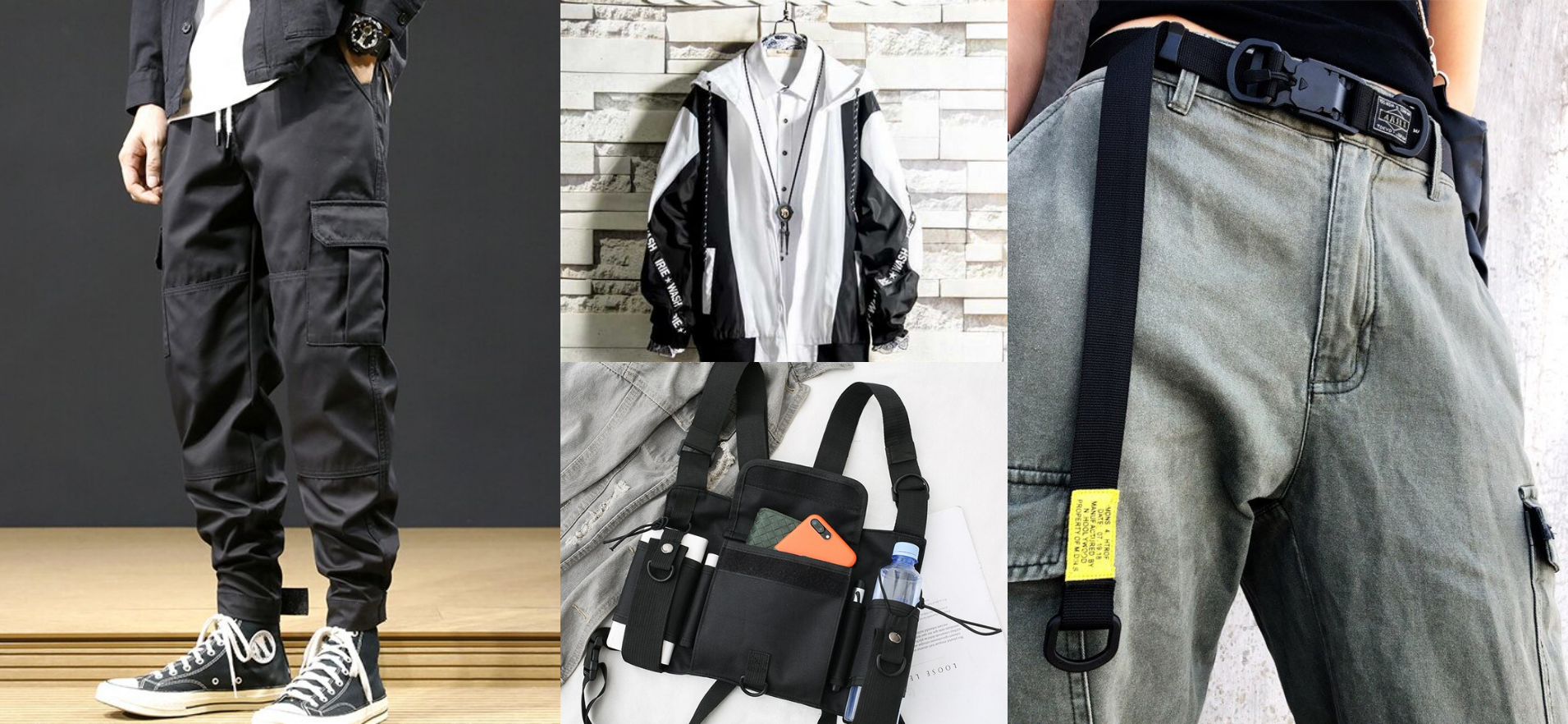 Techwear clothing and techwear accessories must have strong functionality and a cool futuristic outlook. In terms of design, many factors need to be considered comprehensively, such as how to choose materials, material characteristics, wearing comfort, style, etc. In simple terms, it is to have some characteristics of outdoor products, but the appearance can not be outdoor. In addition to the concept, the techwear brand's attempts in new materials, ergonomic design, waterproof, durable, version, comfort, and mobility should not be underestimated. Because of the design of some pioneering companies, and the cooperation with various new material companies, push the topical and high-tech materials to come to our eyes. For example, the X-Pac developed by Dimension-Polyyant was originally developed for sailing boats. It was estimated that it would be widely used in bags; And similarly, Dyneema fiber from DSM, transparent cowhide Apparition Leather from ECCO, and so on.
When I buy a package, I give priority to whether the package is convenient to use and what functionality it has in the corresponding scenario; Secondly, other factors such as brand will be considered. In addition to being extremely functional, the techwear bag has removed other functions that are not used in outdoor and military bags and has a different appearance. At this time, it was included in my consideration.
I pay more attention to the following points.
1. Price
As long as the brands on the market have a techwear touch, the prices are expensive. For example, Acronym, the industry benchmark that has been adhered to for many years, has long formed its own set of design and aesthetics system. In addition to making its own brand, it also designs for other brands. The price is not flattering. If the local tyrant doesn't care, this is the first choice. There are many other brands, such as Veilance, and wander, Nilmance of Bird House, and brands like Nosucism, Jifeng Heavy Industries, etc., which are more expensive than outdoor brands with the same function.
2. Design rationality
Secondly, what I care more about is the rationality of the design, because the bag is for people to carry, and the clothes are for people to wear. No matter how much embellishment, I must understand what the starting point is. The ideal state is to be fashionable and functional at the same time, comfortable to wear and not obtrusive.
If you're searching for a futuristic techwear bag with lots of functionality storage, this messenger bag is a perfect-fit choice. Inspired by Japanese street-style and cool Cyberpunk fashion, this durable techwear messenger bag is printed with unique Kanji. And this technical messenger bag has multiple 3d front pockets, is available for you to carry all your belongings and small items. It features an adjustable shoulder strap and a handle to hold it in place.