Errolson Hugh And Techwear Fashion
Aug 02, 2021
·
by Techwear Club
When it comes to techwear style, we will all have a general impression, such as multi-pockets, straps, face-covered hats, and masks, etc, looks like a special army or an urban ninja, but how does the techwear style define? How did this style come from?
Techwear, as its name suggests, is given more technology and innovative functions elements to garments design.
Many people say that techwear style comes from cyberpunk culture and the novel Neuromancer by William Ford Gibson. But the editor thinks that this statement isn't very accurate. We all know that the core of techwear outfits is to have strong practical functions, such as windproof and warm interlayer, waterproof and breathable fabric, detachable components, large-capacity pockets, etc. These are all derived from the needs of the actual scene, and "Neuromancer" is virtual in science fiction novels, all fictional elements are not enough to drive these functional designs, nor are they enough to drive the widespread popularity of techwear clothing.
How is the techwear produced and grown? This has to mention three brands: ACRONYM, NikeLab ACG, Stone Island, and one person: ERROLSON HUGH.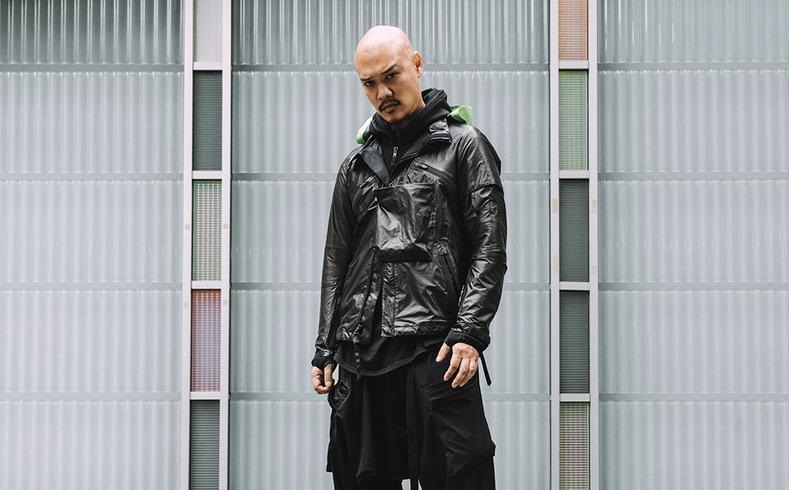 The Relationship Between Errolson Hugh And STONE ISLAND
The story began in 1994. Errolson Hugh and his girlfriend Michaela Sachenbacher established an independent design company in Munich, which quickly attracted many customers. In the late 90s, they collaborated with Massimo Osti, the founder of STONE ISLAND. The Shadow Project of STONE ISLAND is responsible for Errolson Hugh. The style of Shadow Project combines outdoor activities and the fashion sense of urban techwear. Once launched, it has been well received. And Errolson Hugh once said in an interview that Massimo was one of the inspirations for his creation of the brand.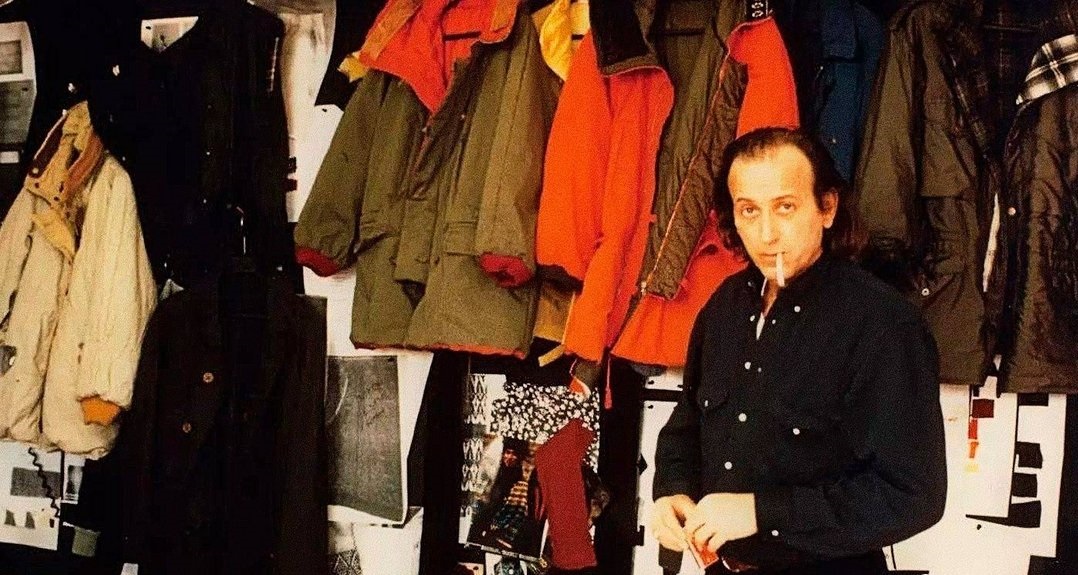 Errolson Hugh And ACRONYM
ACRONYM is considered by fashion lovers to be the ancestor of techwear brands, so how was it created? In the 1990s, Errolson Hugh's clients included Burton Snowboards (ski brand), Helmut Lang (leisure brand), Arc'teryx (outdoor brand), and Analog (military industry brand). "At that time, most of our designs were related to outdoor activities. We had to take function into account when designing. All these clothes were used for work." "Then we started thinking about ACRONYM. I think we were actually founded in 1999. The first product, the first version of the KIT-1 box launched in 2001, took us two years." Errolson Hugh said in the interview.
Errolson Hugh continues to add tech wear elements to his design, such as adjustable straps, concealed zippers, earphone magnets at the collar, etc. In 2002, the Analog MD Clone Jacket launched by Errolson Hugh was selected as the best of the year by TIME magazine in the United States. The feature-rich and cool and tough appearance of techwear allowed ACRONYM to quickly attract a large number of fans and quickly made a world of tech wear trends.
Errolson Hugh And NIKELab ACG
At this time, Errolson Hugh has long been well-known. In 2014, Errolson Hugh was invited by NIKE to be the chief designer of the newly returned NIKE outdoor branch line NIKELab ACG. Nike CEO Mark Parker clearly expressed the need for new things. Errolson Hugh brings ACRONYM's techwear elements to NIKELab ACG, such as Lunar Force1's zipper design and Air Presto's futurism, etc. Its high-end quality, innovative design and lower prices make NIKELab ACG successfully return to people's sight.
These three brands are all top techwear brands. It can be seen how techwear style came into being and grew. It adopts and innovates a large number of military uniforms, outdoor clothing, and workwear, and transforms them into fashionable clothing suitable for urban life. The editor thinks that Techwear is almost Errolson Hugh promoted to the world on his own.
Urban Techwear Style And Cyberpunk Culture
So what is the connection between techwear and cyberpunk? The editor believes that Techwear doesn't come from cyberpunk, but it does have been affected by cyberpunk culture. Errolson Hugh is a big fan of William Ford Gibson and cyberpunk fashion. He even invited William Ford Gibson to join the ACRONYM team. The cyberpunk world is highly developed in science and technology, and the living environment is extremely harsh. People's clothing needs to have more functions, and the shuttle is like "Urban Ninja". These all affect Errolson Hugh.
Nowadays, Techwear Style has been embraced by more and more urban hipsters, and techwear design has also been adopted by more and more high street brands, such as foreign GALL's, Heron Preston, MONCLER, MEANSWHILE, and so on.
Affordable Techwear Brand- Techwear Club
However, the top-brand techwear series are good-looking but expensive.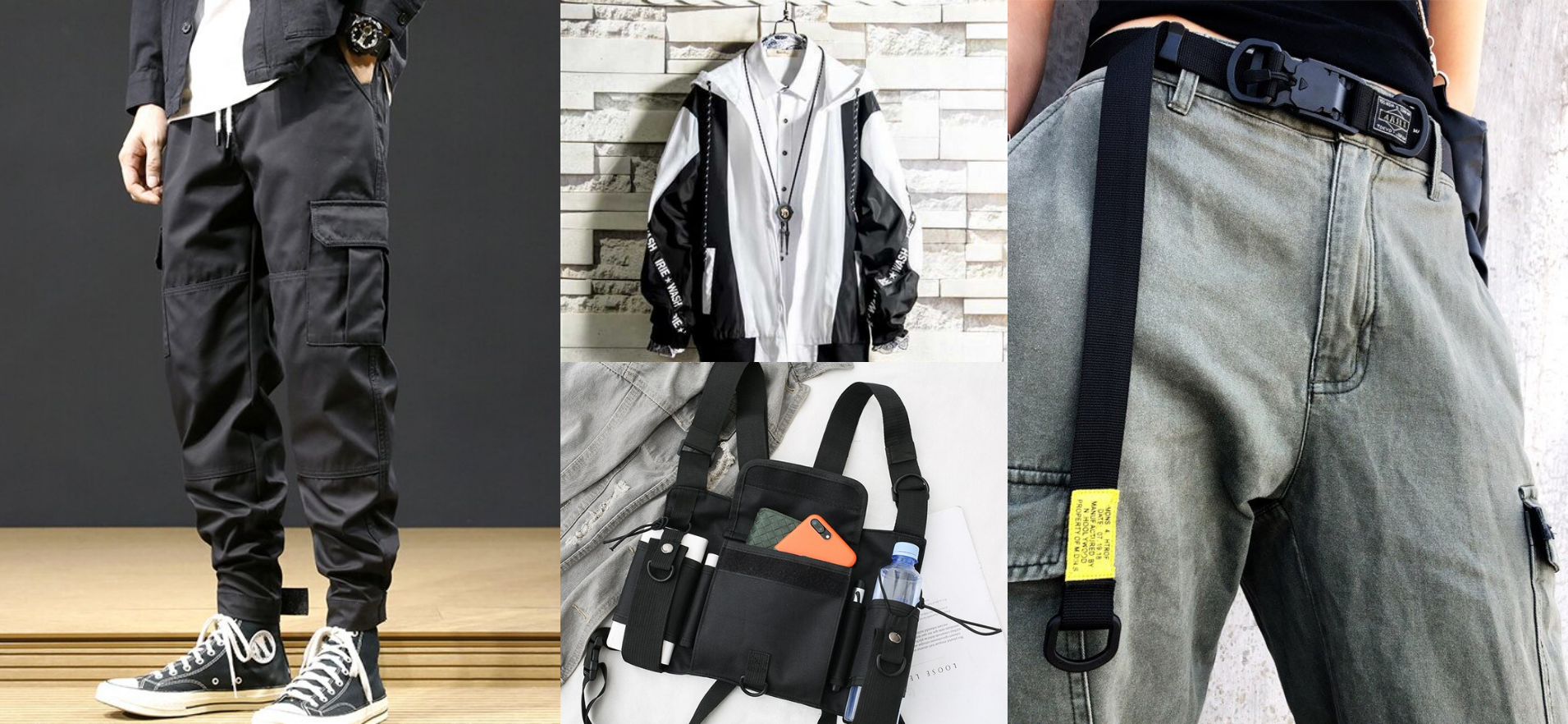 If you're searching for an affordable Techwear brand, Techwear Club is a choice you shouldn't miss, that offers the largest selection of Urban Techwear and Japanese Inspired outfits and Streetwear Collections to worldwide customers.
Whether you're looking for a pair of functional techwear pants, a waterproof jacket, or a Japanese-style hoodie to level up your street look, you'll find perfect-fit in our online shop. Plenty of clothes inspired by the Japanese, or cyberpunk culture, Techwear Club provides a line of urban streetwear and techwear at a fast-fashion price. Techwear Club also extends the largest selection of Techwear accessories, ranges from Techwear belts, shoes, socks, techwear masks, and more. You'll find what you're looking for here. From cool cyberpunk glasses to daily cargo pants, Techwear Club has got you covered. This brand presents an urban techwear and streetwear style inspired by futuristic science, fiction movies, and Japanese Fashion. Founded by a group of passionate young techwear lovers, our passion for "making more affordable techwear clothing" drove us to study and research the best techwear for worldwide customers. Techwear Club can offer you the most aggressive value of techwear clothing and in-depth service.