Enrich Your Wardrobe With Tech Wear
Jul 22, 2021
·
by Techwear Club
What is Tech Wear?
For people who know this style, they must think of keywords such as functionality, technology, urban ninja, and cyberpunk. Yes, techwear clothing was designed as functional clothing for outdoor adventure activities from the beginning. Therefore, we will see the use of multi-pocket designs and nylon fabrics in this type of clothing.
Tech wear originated from cyberpunk culture. The industrial technology background of cyberpunk comes from the third and fourth industrial revolutions. The fields of electronic computers, biotechnology, artificial intelligence, virtual reality and other technological fields have become the technological elements of cyberpunk. The original color of the techwear style is based on relatively simple black and metallic colors.
As more and more high street fashion brands focus on tech wear, more highly saturated colors and avant-garde elements begin to appear in tech wear. Then techwear began to be favored by many street hipsters. Then vests, jackets, techwear pants and so on become essential items for hip-hop lovers.
The tailoring and silhouette of techwear clothing are simple and neat. The fabric of techwear clothing focuses on functionality, such as windproof and waterproof, conveys a unique sense of science and technology. The most prominent design elements of the techwear style: multi-pockets, streamers and buckles. Techwear clothing generally has at least 3 pockets. The eye-catching multi-pocket design is both decorative and super functional. Streamers are generally decorated around the pockets or hanging between the legs, which can visually stretch the body proportions longitudinally. Techwear style has gradually become the new darling of the high-end fashion circle with its toughness and unparalleled sense of future technology that other styles do not have. So for ordinary people, how to match this seemingly difficult techwear style?
Techwear Vest
The vest is the most significant item of techwear. If you are worried about being unable to handle the entire cyberpunk techwear look, a techwear vest can solve your confusion. Nowadays, the techwear vest has a wide variety of designs and types. It plays a decorative role. Matched with t-shirts, sweaters, and outerwear, the vest adds more interesting and layered to your look. Techwear vest is extremely malleable. It mostly uses waterproof fabrics and three-dimensional pockets. The details are decorated with Velcro, plastic buckles, and nylon streamers. Of course, the techwear vest itself has a complex design and a sense of hierarchy, so I suggest you choose a single-color vest, cause too many colors will appear complicated and lack the sense of high-end modeling. In addition, when choosing a single product to match with it, it is also recommended to choose neatly tailored pure-color clothing, which can make the whole look simple and neat without losing a sense of layering.
Choose a techwear tactical vest for your pre-fall look. For example, a techwear utility vest matched with a basic sweater, which can not only keep warm but also add visual highlights to the monotonous wear and add layering to the whole look. The techwear style is generally dark. The techwear vest is mostly black, and there are also military green or brown, but the black techwear vest is the most classic and versatile one.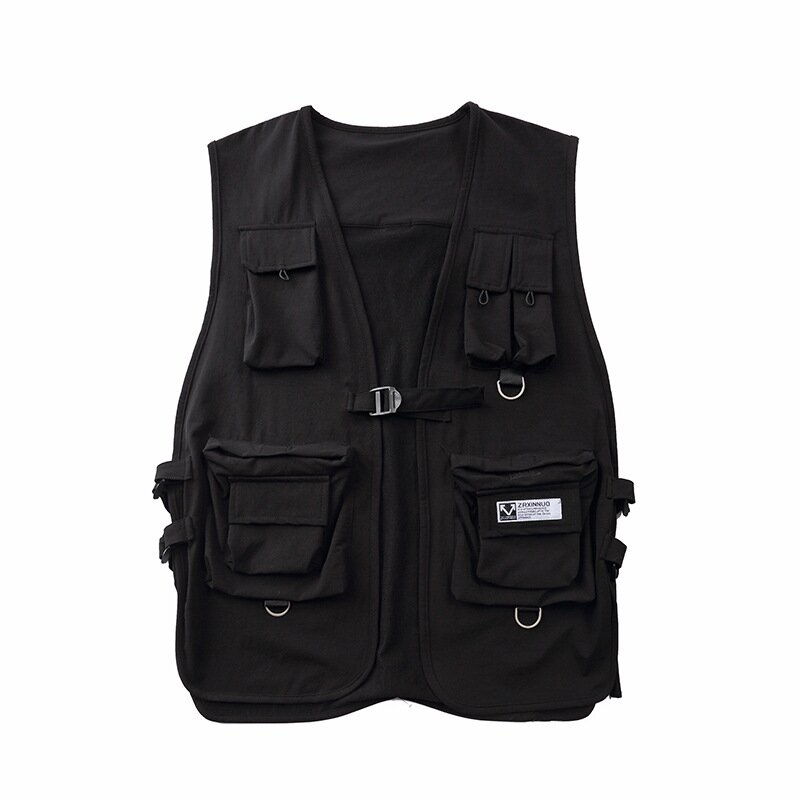 Techwear Coat
Jackets are a trendy item with a techwear sense. as an indispensable piece of item for outdoor sports from the beginning, it has now become an indispensable item for street hipsters. Techwear jacket has a good match ability and can be well-matched with sweaters, overalls, and jeans. And the cause of its generally profile designs, techwear jacket can also modify the body shape.
Techwear coat is both functional and trendy. The editor recommends that the color selection of techwear overcoats is to avoid fancy as much as possible. It is easier to match with dark colors such as black. Techwear coat has very high compatibility, and it can create a good sense of avant-garde when it collides with clothing of different textures. In the pre-fall look, a techwear windbreaker is a good choice with sweater and cargo pants. Pants also avoid tight-fitting items. The crisp and loose-fit techwear pants or techwear joggers can perfectly fit the techwear coat, adding a sense of trend and mystery to the overall look.
Techwear jackets made with innovative and lightweight technical fabrics, emphasize the characteristics of flexibility. While integrating the futuristic design, it provides powerful functional details. The lightweight and practical single-layer running jacket provide protection for outdoor activities. This silhouette originated from the running style, but it also performs well in outdoor activities such as hiking and cycling. Minimal details can improve the durability of the style, high-end neat tailoring, multiple pockets design, an easy-to-handle length, which can be worn for a variety of purposes.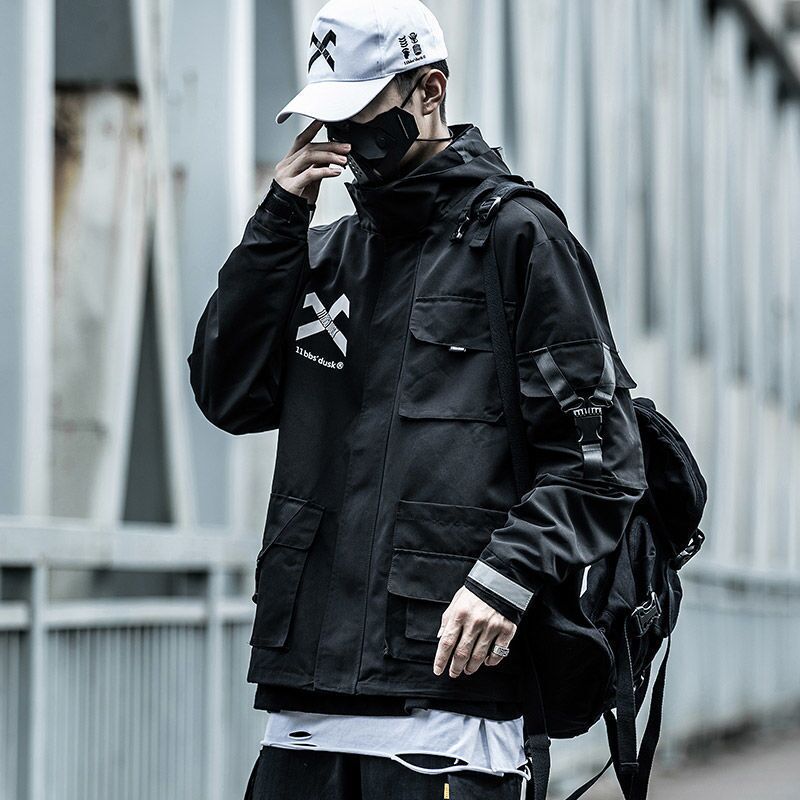 Techwear fanny pack
Even if you don't wear any techwear clothing, what should you do if you want to create a techwear atmosphere for your look? You need a techwear bag to make your overall more layered.
Accessories are the key to enhancing the fashion sense of the style. Whether you are wearing a feminine or professional suit, techwear bags can play a fashion functional sense, making the original collocation more personalized. Techwear fanny pack is not only functional and fashionable but can also replace the "duty" of the belt, modify the proportion of the figure, even if it is worn thick in winter.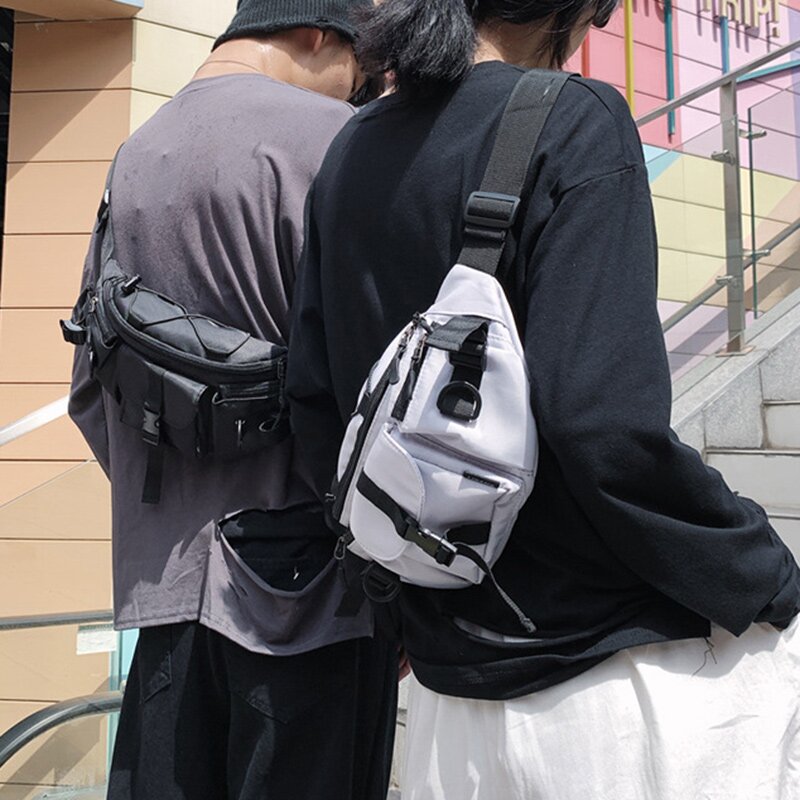 Techwear accessories
In addition to bags, techwear glasses, techwear masks and other accessories are also used to create a mystery for your look, which is also one of the signs of techwear.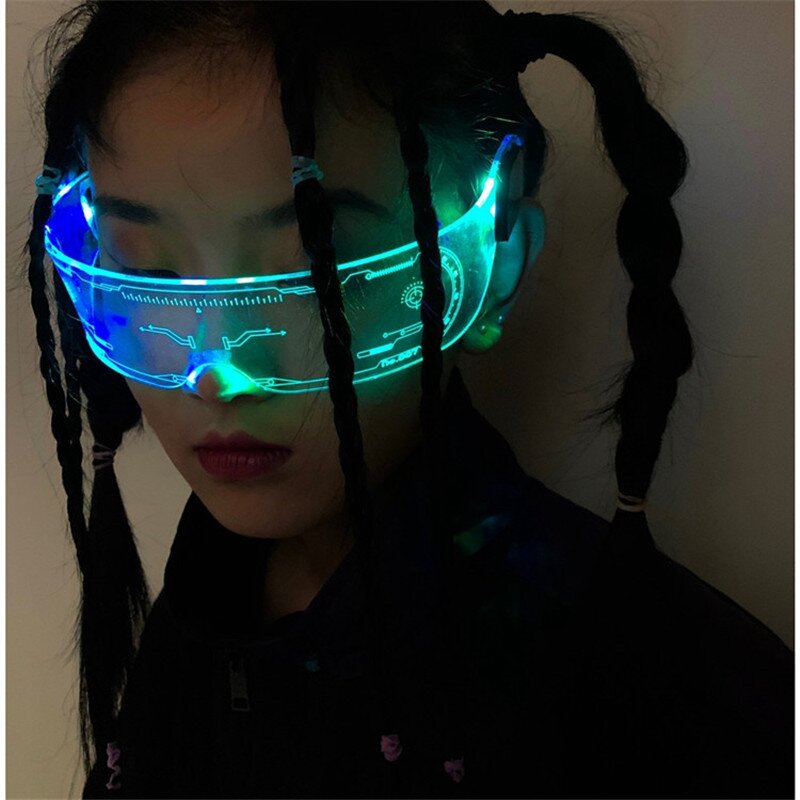 Visit Techwear Club for Urban Techwear with a Futuristic Cyberpunk Style. We cover techwear clothing and provide in-depth information on techwear.