Different between Cyber Techwear And Urban Techwear
Jun 10, 2021
·
by Techwear Club
Recently, it seems that urban techwear style has become more and more popular, and some brands have also begun to introduce more and more tech wear products such as NikeLAB, the North Face, etc.
Functional Techwear clothing was originally designed for sports, outdoor adventures, outdoor operations and other needs. The biggest feature is the fabric and functional design. The outdoor environment is unpredictable. In order to keep people comfortable during outdoor activities, it is necessary to propose windproof, waterproof, breathable, warm, lightweight and durable functions for clothing fabrics. The perfection of these functions requires continuous research and development, so techwear fabrics are also Known as technical fabrics, and form to a kind of authoritative fabric, such as GORE-TEX fabric, which is known for its waterproof, windproof and breathable, CORDURA nylon fabric with good abrasion resistance, tear resistance, waterproof and soft. And it must be emphasized that good techwear fabrics are not only practical but also have a unique texture and beauty!
Then the obvious symbol is the functional design of techwear clothing. The various pockets, buckles, zippers, and webbing decorations were previously designed for the purpose of carrying and items and tools. After being integrated into casual clothing, it is more active as decorations that full of sense of equipment and technology.
Whether for function or appearance considerations, techwear style is inseparable from the above two core elements.
Speaking of Techwear style, many domestic fashion media show the same outfits as shown in the picture below. Does it seem that there is a misunderstanding? In fact, this is just a small branch of techwear style. To be precise, this style is called Cyberpunk Techwear. Cyberpunk, this word is originated from science fiction and represents people's pursuit of a sense of future technology. Therefore, some people call Cyberpunk the Futuristic Cyberpunk. In addition, it is very cool to wear this style, but the actual wearability is relatively low, and there are not many opportunities for daily wear.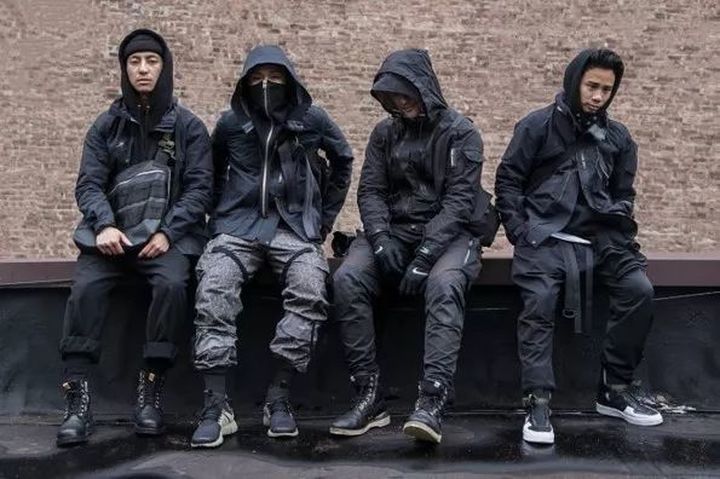 With the casualization of sportswear and outdoor clothing, Urban Techwear style is derived. This style incorporates simple modern design into techwear clothing, such as the well-known THE NORTH FACE PURPLE LABEL, Stone Island, NikeLab ACG, and Japanese Brands such as Snow Peak, Nanamica, and Wander have brought the sense of city utility to the extreme.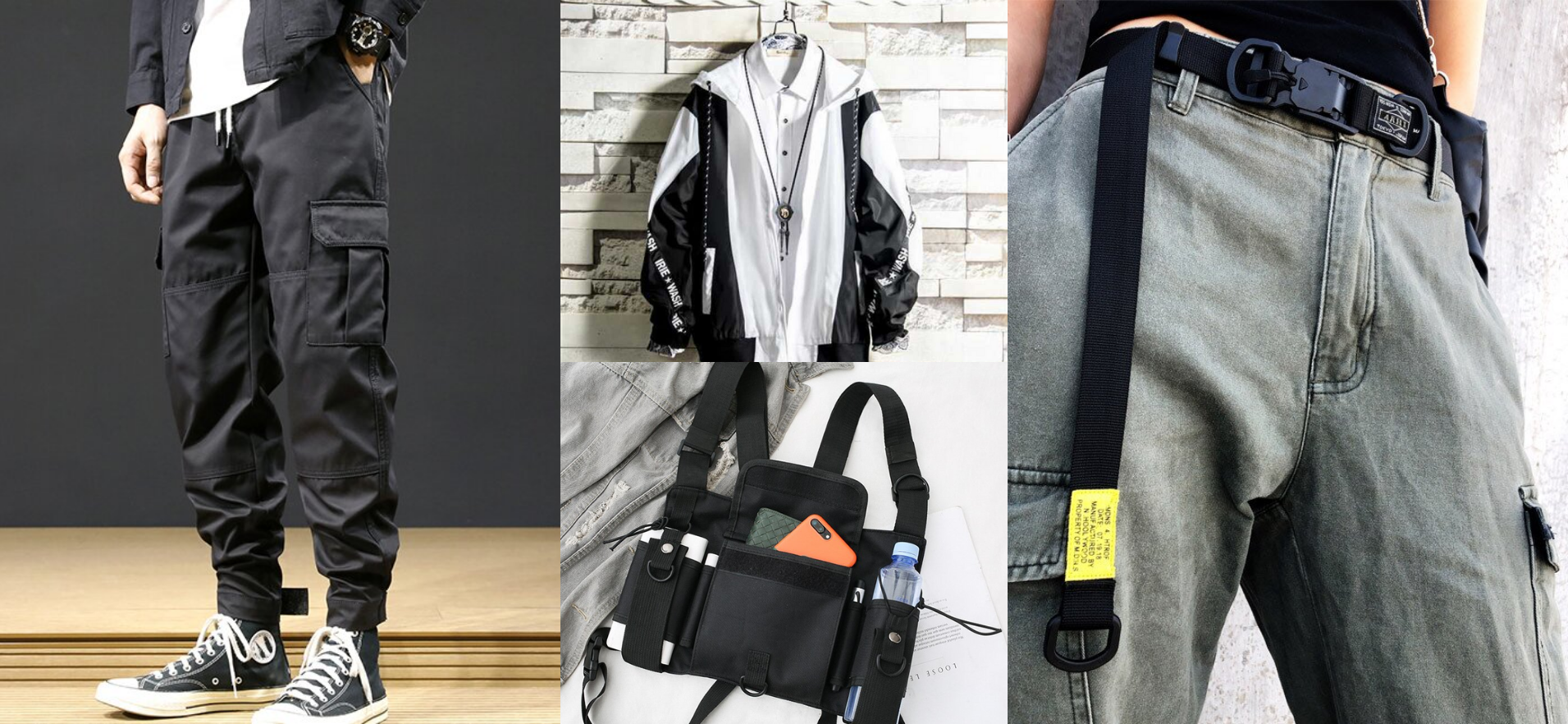 Urban Techwear clothing can easily be matched with our daily basic styles. In addition to the inner lining that is purely for keeping warm, it can now be a special interior outfit, even for outerwear.
Urban Techwear clothing is not only rigid black, dark blue, and dark brown. It takes design elements from the outdoor activities-earth color system, which is special and perfectly blends techwear clothing. With various outdoor style printing and splicing designs, you can instantly get rid of dullness.
Techwear backpacks or techwear sling bags are also indispensable outfits, the techwear accessories are used to increase the sense of strong function.
Recently, there are more girls try urban techwear style, which can also show girls' unique cuteness.