Top 10 Techwear Brands
Aug 06, 2021
·
by Techwear Club
SUMMARY
Origin of Cyberpunk Techwear
William Gibson's novel "Neural Wanderer" in 1984 opened up a new genre of literature with an avant-garde and magical technological style and first introduced the concept of "cyberspace" to the public. Its opinion and scene description is unique and peculiar. It is called the "cyberpunk" world. In the following decades, it has spawned a large number of followers of its technological world. Many well-known movies such as "The Matrix" and "Ghost in the Shell", are all influenced by it and contain a lot of cyberpunk elements.
In recent years, techwear clothing featuring hardcore, metallic texture, and strap design elements has become one of the world's latest "top-tier" trends. The fusion of technology and tooling elements gives people an avant-garde and sci-fi visual touch. More and more trendy people choose "techwear" as a cool medium to express their individuality, and games that everyone often plays such as "Watch_Dogs2" show signs of techwear style.
Techwear style is one of the most in-wear styles nowadays. Its unparalleled functionality and trendy design with technological beauty have quickly swept the trend circle in recent years. It is a new urban street style that N trendy people are vying to try. If you are a fan of techwear, you will love the following techwear brands from Germany, United States, Japan, Italy...
Top 10 Techwear Brands
Looking for the best of the Techwear brands out there? We've got you covered! But first, let's jump into a quick intro of what Techwear is and what qualities make techwear stand out as the best. Techwear, a 'dream come true' for many of us who admired and fantasized the offbeat outfits of our favorite sci-fi movie characters for the longest time, as an innovative clothing niche, has taken over the fashion industry at a fast pace in the last two decades.
Techwear is the crossroad where technology meets urban clothing and fashion, while the ultimate key being functionality, as it's also known as 'clothing with a purpose.' In fact, it's a head-to-toe uniform serving a blend of purpose as well as aesthetics. Let's have a look into the top 10 Techwear brands whose products live up to the three most essential qualities of an ideal techwear, i.e., Functionality (with a classic combination of Aesthetics), Comfort, and Affordability.
1.ACRONYM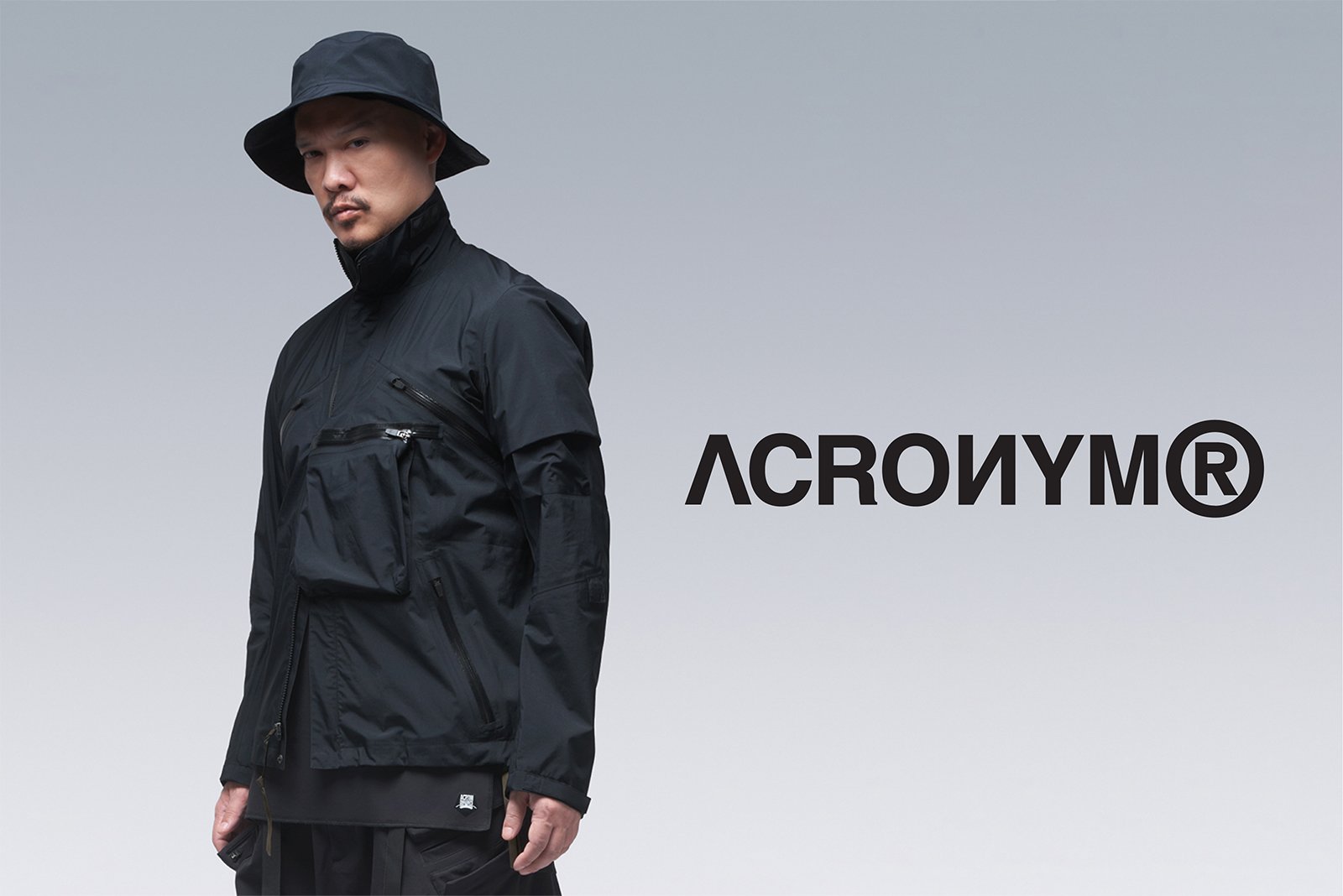 ACRONYM And Errolson Hugh
Speaking of tech wear, we have to mention ACRONYM, a fashion brand of military techwear clothing originating from Germany. Being a Berlin-based streetwear brand, Acronym tops the list as a brand that vowed to blur the boundaries between fashion and technology and carved out a new niche of fashion (1994), standing out amongst the few significant pioneers of Techwear. The German brand offering sportswear inspired by the cyberpunk claims to use the most advanced technologies such as 3L GORE-TEX PRO [Most breathable technology] and Schoeller (3XDRY), claims its products to carry excellent airflow, comfort, and ergonomics specifically designed to excel in the most adverse encountered in high-level outdoor activities.
ACRONYM has been practicing the core concept of "techwear fashion" and continuously launching eye-catching techwear clothing. Aiming at the younger market, ACRONYM's inspiration mostly comes from military uniforms and tooling elements. The simple tailoring seems simple but incorporates the brand's extremely exquisite technology. Accumulated a large number of followers in a short period of time. ACRONYM's products use webbing and quick release buttons as clothing features and use black and olive green as the color tone of the low-tone color system, which has become an absolute leader in techwear clothing. ACRONYM's pursuit of product details and perfect quality control meets the needs of a large number of tech wear enthusiasts.
As early as 2015, ACRONYM had collaborated with Nike to design Lunar Force 1 and then launched the acclaimed Presto and AF1 Downtown in 2016 and 2017. Each pair of co-branded shoes introduced a practical solution to solve a functional problem (for example, Lunar Force 1 uses zipper elements to make the shoes easy to put on and take off), and the co-branded shoes created by the strong cooperation were sold out in a short time. Not only that, because the ACRONYM team always adheres to small and sophisticated team size and controls the number of products, which makes every product it launches hot. This year, it also launched the techwear style J1A- in conjunction with the unprecedented game "Death Stranding". The close integration of GTKP jackets, games and techwear has made ACRONYM attract attention in the fashion circle and many game parties who love future technology and digital elements have become its loyal fans.
As one of the founders of ACRONYM, the Canadian Chinese designer Errolson Hugh, because he is responsible for the NikeLab ACG series, his reputation has long been known to the world. On a mission to turn its fan into urban ninjas, this brand got its recent inspiration from a sci-fi video game's hero's outfit (Death Stranding). ACRONYM may not be the most affordable go-to option for everyone, but one of the most reputed and best techwear brands in the global market.
In the days when ACRONYM was founded, the products launched by Errolson Hugh always received a lot of praise. William Gibson, the father of cyberpunk, also recognized it, and he was willing to cooperate with Errolson Hugh to attend commercial events. Under such circumstances, Errolson Hugh's "status" was established in one fell swoop.
ACRONYM has previously cooperated with different brands such as Nike and Hideo Kojima, and I believe it will also seek partners in new areas. You must know that tech wear does not necessarily exist only in trendy clothing. In William Gibson's future world, electronic products full of light and black technology are also the styles of functional equipment. Maybe ACRONYM's next partner is Tesla, or high-end wearable devices such as Apple watch, or a game IP that focuses on hardcore?
2. Stone Island, Shadow Project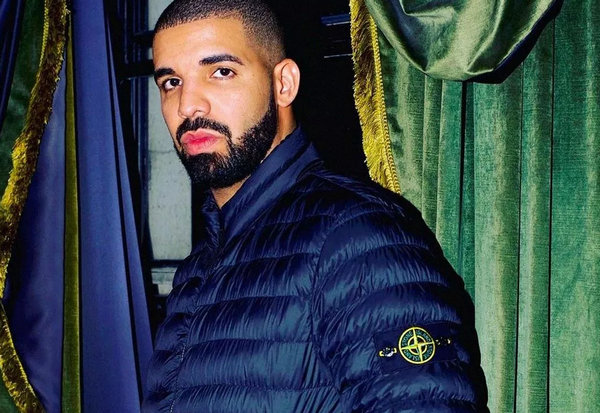 The Italian techwear brand, Stone Island is one of the pioneers of techwear aesthetics. Founded in 1982, it is also the hottest high street techwear brand. At the beginning of its establishment, it aims to be an outdoor leisure brand featuring unique research on fibers and fabrics and applying innovative designs. Through continuous structural research and problem solving, Stone Island has developed materials and production techniques that have never been applied in the clothing industry. Its clothing products are not only beautiful but also have unique futuristics techwear characteristics.
It was originally introduced as a mini, seasonal collection, i.e., Shadow Project, the first of its kind, 'Stone Island,' was not meant to gain as much of popularity as it gained over the period, and was supposed to remain shadowed, as the name suggests, under other collections of the same brand. However, as a result of this experiment, the brand did, with no high hopes, by launching a collection that bridged the technological world with fashion. The idea and product line, a great response was observed, so Errolson Hugh from the Acronym, took charge of this project, taking it to higher levels of innovation and success by applying advanced technologies to serve utmost functionality.
3.Nike Lab ACG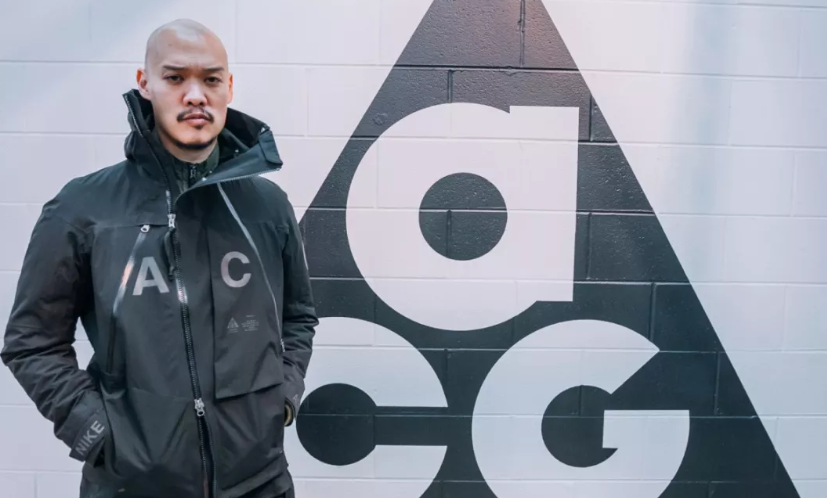 (All Condition Gear) ACG, a high-end branch of Nike. The Nike ACG full range feature is that it can be worn layer by layer according to the weather conditions and the intensity of the exercise. ACG, a good range known for its casual techwear oriented looks, has given a tough competition to the pioneer of Techwear, i.e., Acronym, covering from all areas of sports and streetwear from basic clothing to accessories, claiming the essential features of their product lines to be as follows:
· Comfort
· Breathability
· Water repellency and waterproofness (High functionality)
The brand attributes these features to the application of GORE-TEX and DWR in their fabrics. It is the best option for you if comfort paralleled with standard quality in casual techwear looks is your priority.
4.Techwear Club-Affordable Techwear Brand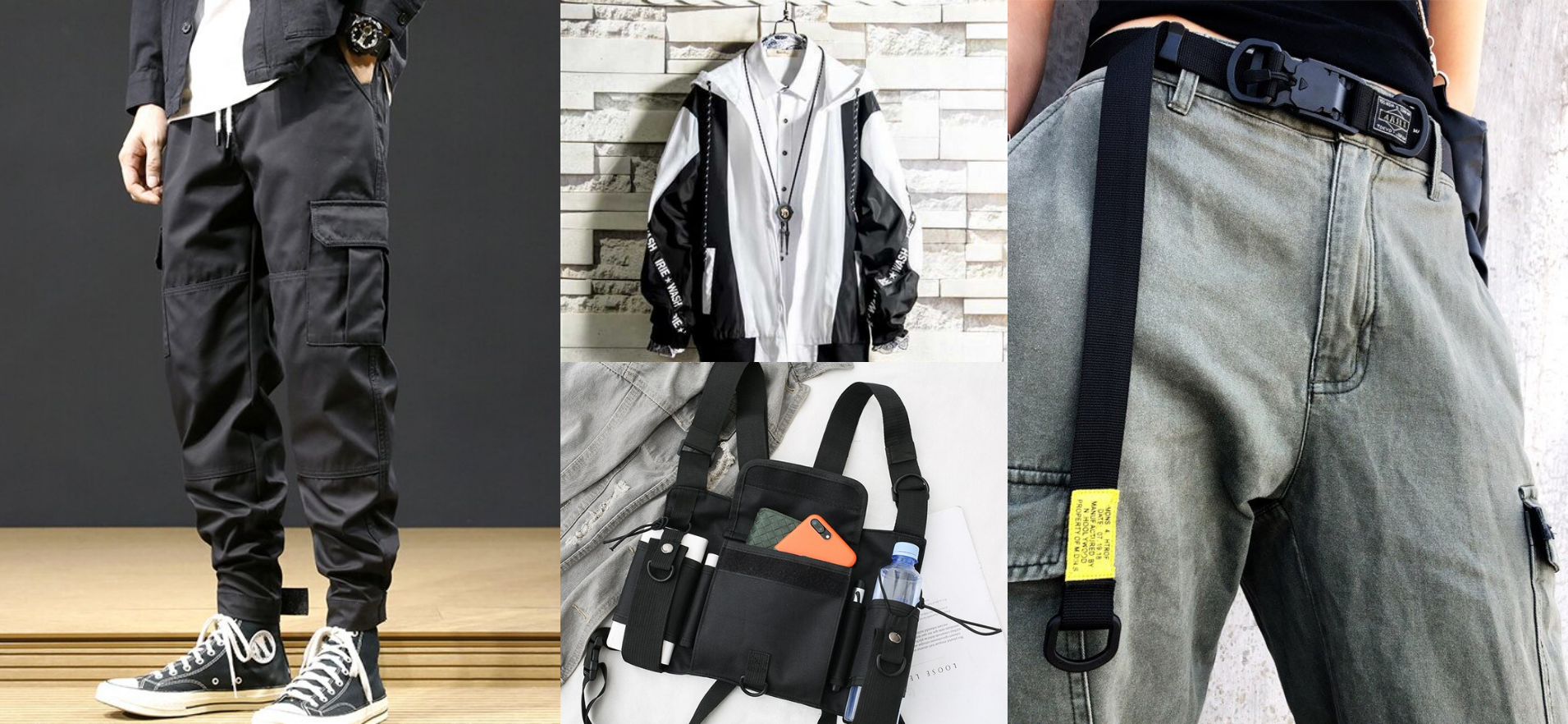 Since most of the high-street techwear clothing is made of high-tech fabrics, the price is generally more expensive, so you also like this dark style, you can take a look at the affordable alternative.
Techwear Club is the first name to pop up when we think of affordable techwear, which does not compromise on the quality of the products by any means. This techwear brand, with a worldwide consumer base today, started in 2020, by a group of young techwear lovers hit by several innovative ideas while they were locked up in their homes since the world was taken over by a global pandemic, i.e., covid-19, as they aimed at, "making more affordable techwear clothing."
Techwear club, besides being a cheap techwear brand, offers a wide range of product lines, from basic streetwear and techwear to futuristic accessories, all of which serve functional utility along with cyberpunk-inspired aesthetics and the ultimate level of comfort.
5.Krakatau
Founded in 1999, the Russian brand 'Krakatau,' mainly oriented as 'Outerwear,' makes to the list of best techwear brands, being the one which has added a dash of functional elements and intricacies to casual streetwear, giving new dimensions to both, streetwear, and techwear, and carving out its signature urban "Survivalist" style, carrying features such as breathability and water-resistance altogether.
6.Cav Empt C.E- Japanese Techwear Brand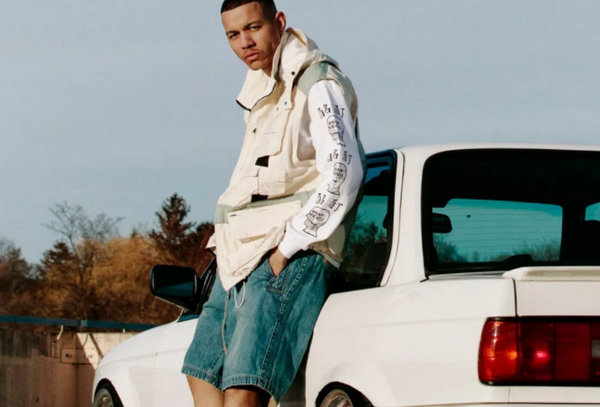 Cav Empt (C.E), hosted by Sk8thing, not only shows the uniqueness of Japanese Hi-Street streetwear in Japan but also on the streets of the world. Cav Empt basically has a single product that maintains the brand's consistent functional sense and extremely retro electronic tone on the market every season. Therefore, C.E is definitely a Japanese techwear brand that deserves attention.
7.Nosucism
It is another popular brand often called "Aesthetic Homage" in the techwear world, and the faithful fans of comfortable and cheap techwear brands know of it from the NS-03 pair of pants which are deemed a staple in any techwear wardrobe. Its products are characterized by high comfort levels, in a combination of environment-resistant features.
8.Riot division
Founded in 2010, this Ukraine based brand provides its consumers, "Rioters Community," as they call it, with products inspired by military tactical clothing, while each item is promised to offer high technological and transformational quality combined with reasonable accessibility, as they claim their products to be, "functional uniforms for the rebels of the urban metropolis."
9.Damascus Apparel
A list of best techwear brands or affordable techwear brands would by no means be complete without mentioning the name of "Damascus Apparel," which ruled the hearts of its fans from 2009 to 2019, with its highly futuristic product line, with a cyberpunk aura, which looked straight out of a sci-fi movie. The band dissolved, unfortunately breaking the hearts of a large number of fans.
10.4Dimension
This Taiwanese brand, headquartered in Taipei, is one of the best techwear brands for accessories and gadgets suitable to fight the harsh urban environments, such as water-resistant and even windproof fabrics equipped with zippers and buckles.
Conclusion:
And so, our list of top picks for the "Top 10 Techwear Brands" is hence complete. What we have found out after extensive research is that, though the high-end brands are committed to advanced technology and standard quality, in the techwear world, however, in recent years, many affordable techwear brands have also emerged and have been successfully striving to commit to a high quality of products.